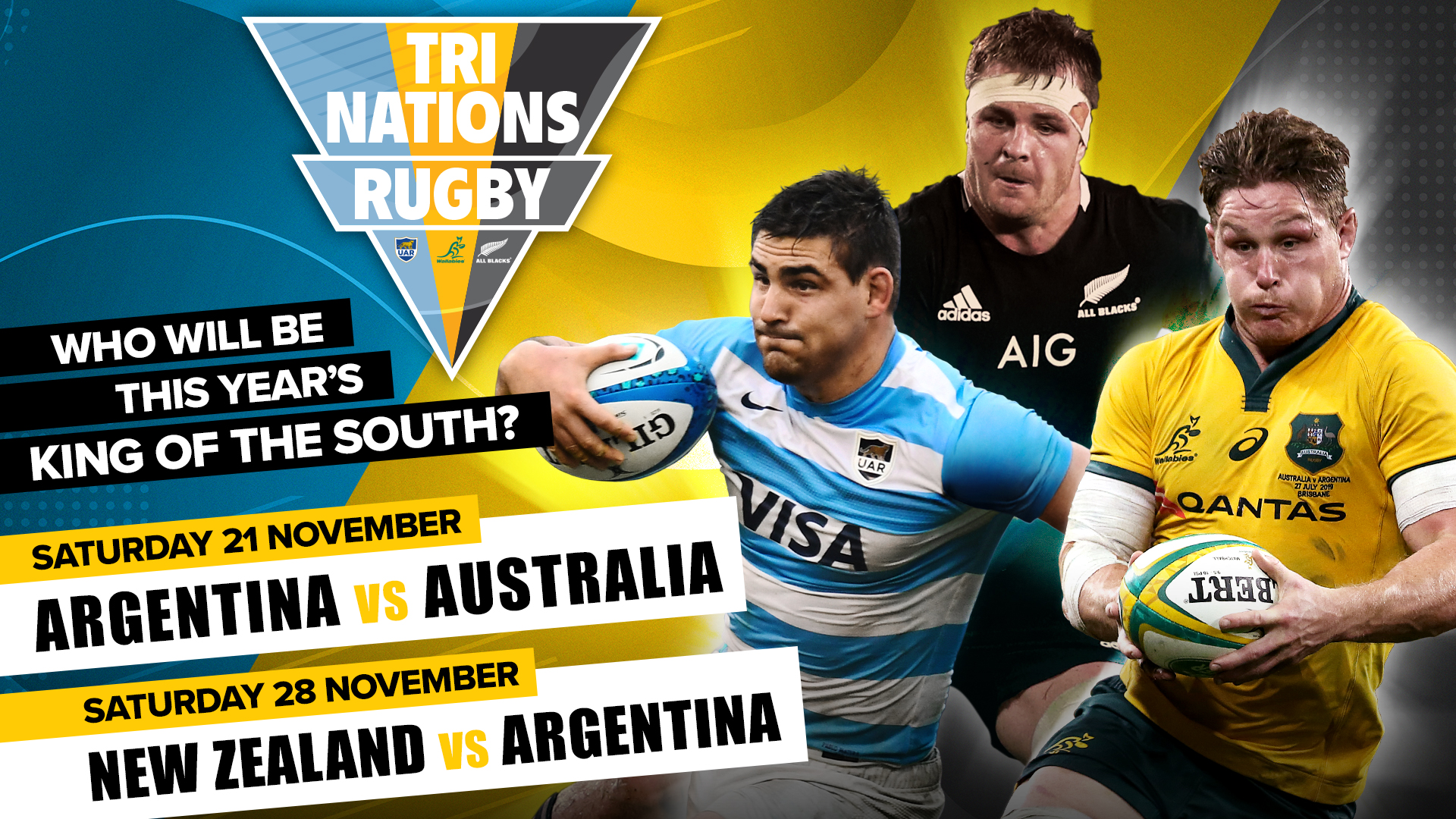 27.10.20
Tri Nations Rugby comes to McDonald Jones Stadium
Use Newcastle Transport to get to the Tri Nations games at McDonald Jones Stadium this November.
Australia will play Argentina at 7.45pm on Saturday 21 November. Argentina will then take on the All Blacks the following week on Saturday 28 November at 7.45pm.
Free bus services for match goers will run every 15 minutes from two hours prior to kick off from selected bus stops along the route. Return services will run for around an hour after full time. There are five free shuttle services that operate around Newcastle:
Stadium shuttle 1 – Newcastle CBD with stops at Queens Wharf, King Street at Bolton Street, Civic Park, NEX, Marketown and Donald Street at Beaumont Street.
Stadium shuttle 2 – Charlestown/Belmont  with stops at Charlestown Square and Westfield Kotara. Two services will start from Belmont on the Pacific Highway at Macquarie Street, also stopping on Pacific Highway at Groves Road.
Stadium shuttle 3 – Glendale with stops at Stockland Glendale, Cardiff Station and Lookout Road at McCaffrey Drive.
Stadium shuttle 4 – Wallsend with stops at Wallsend Village, Newcastle Road at Blue Gum Road and Newcastle Road at Dent Street.
Stadium shuttle 5 – Mayfield with stops at Wests Mayfield, Mayfield shops, Waratah Station and Waratah Village.
Stadium shuttle route map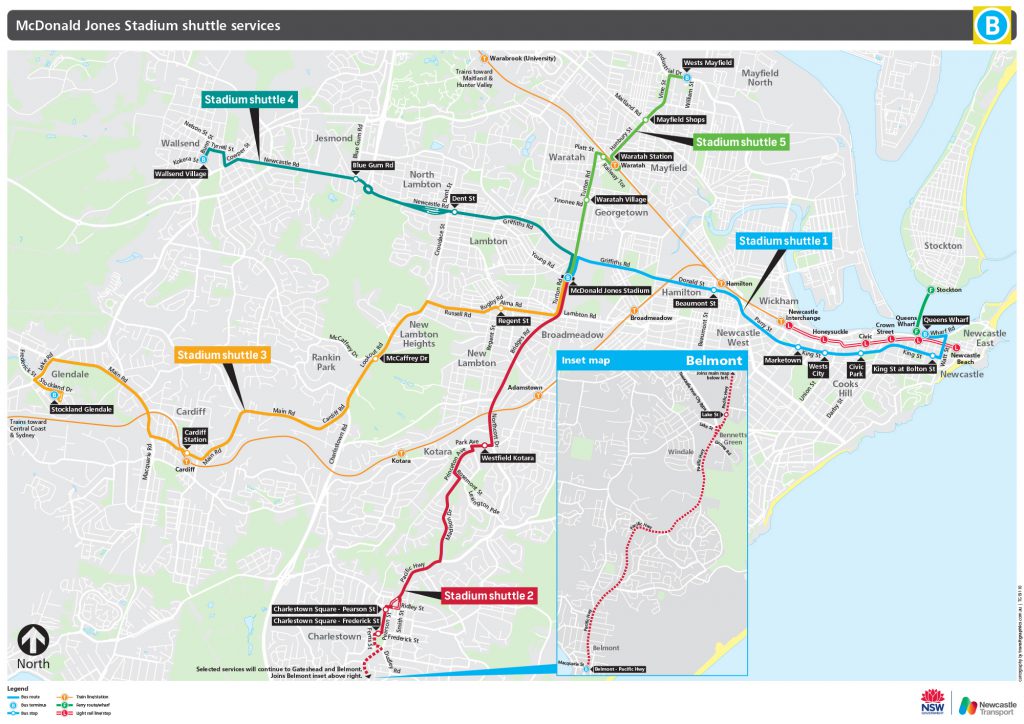 You can also catch any of our regular bus services to the game. The closest bus stops to the stadium are on Turton Road and Lambton Rd. Regular routes 13, 23, 25, 26 and 27 run towards the stadium.
You can plan you trip with Trip Planner here. 
What COVIDSafe measures will be in place?
If you are using our Stadium Shuttle, we have put more measures in place to help you travel safely to and from the game.
COVIDSafe measures will include:
Increased cleaning between services focused on high touch frequency surfaces and seats
Extra staff to monitor physical distancing, crowd management and COVIDSafe check-in
Following public transport capacity restrictions – maximum capacity limited to 23 passengers per bus. Note services will run every 15 minutes to and from the game
Stay COVIDSafe by checking in to your service by scanning the QR code to and from the game.
What can I do?
Keep yourself and others safe when travelling by:
Wearing a face mask. NSW Health strongly recommends wearing a face mask.
Look out for the green dots. They are there to show you the safest places to sit or stand
Keep your distance from others and clean your hands frequently.
How can I check in?
Prior to boarding your Stadium Shuttle service, scan the COVIDSafe check-in QR code, shown below, at Stadium Shuttle bus stops, or in the bus.
Fill in your contact and shuttle service details before clicking submit. You will receive a green tick confirming your response has been submitted.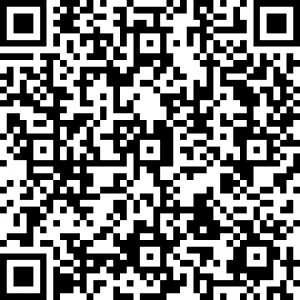 Why should I check in?
Help us stay COVIDSafe. The Stadium Shuttle is a free service, by checking in with the COVIDSafe QR code, we can help manage the spread of COVID-19. By providing your name, contact and service details NSW Health can contact you quickly and easily, if necessary.