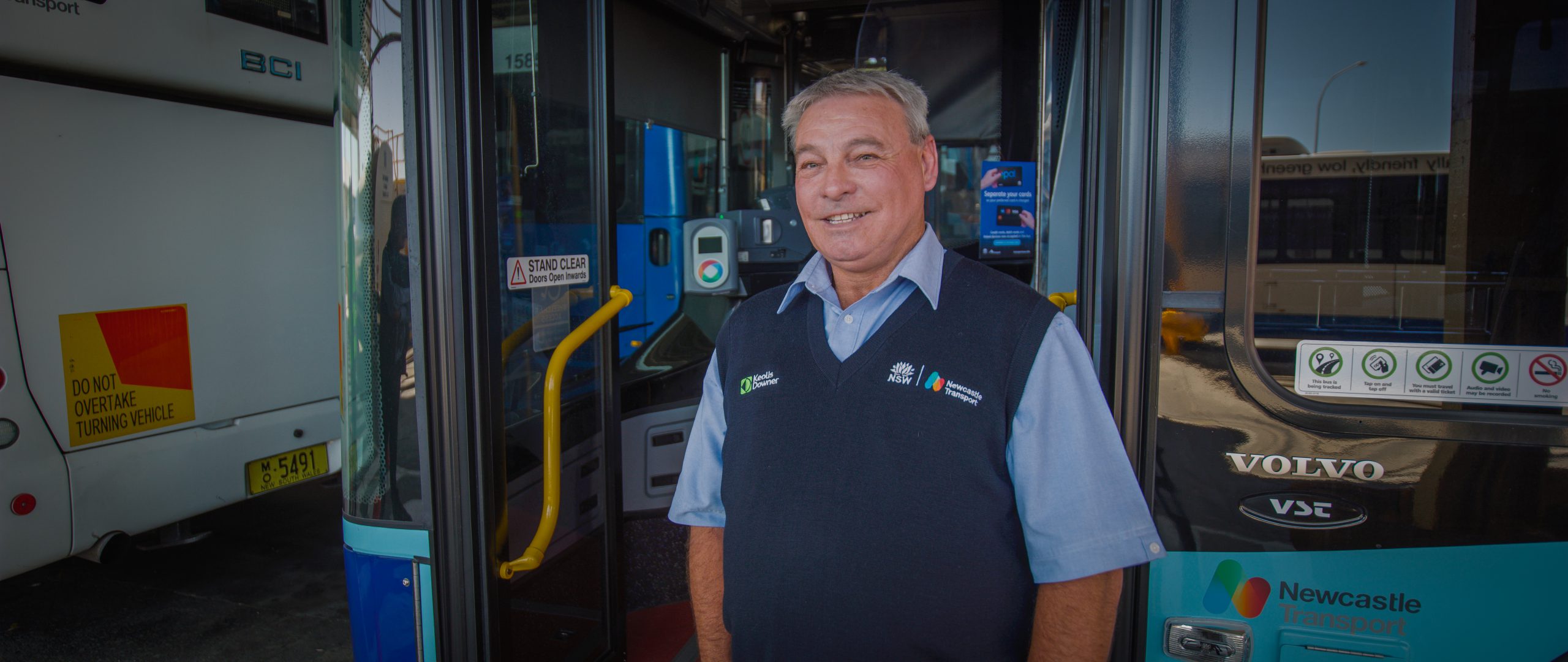 10.05.21
Thinking about a career change? Get behind the wheel at Newcastle Transport
Keolis Downer, the operator of Newcastle Transport is looking for people with a genuine interest and 'drive' to provide fantastic customer service to their customers.
Keolis Downer Hunter General Manager, Mark Dunlop, said being a professional Bus Operator involves a lot more than driving.
"Not only are they responsible for getting our customers to their destination safely and on time, but also delivering great services for our customers," said Mr Dunlop said.
"We are looking for people who are hard workers and have a positive attitude to join the Keolis Downer Hunter team.
"No experience is necessary. We will provide you with the comprehensive training you need to become a professional bus driver including safety, customer service and operating buses.
"If you are motivated, friendly and reliable, we want to hear from you."
Maicon Felipe Flores de Carvalho joined KDH as a bus driver around a year ago. It was a complete lifestyle change from his previous job as a labourer and he has not looked back.
"My grandfather was a bus driver and I wanted to follow in his footsteps so I'm glad I made the change.
"It is very rewarding work being involved in the daily life of the local community and connecting people where they need to go."
There are multiple vacancies available across Keolis Downer Hunter based out of Hamilton and Belmont bus depots. To apply visit our Careers page. 
Keolis Downer is also working with the Local Jobs Program to reskill, upskill and establish employment pathways for job seekers in the Hunter region.