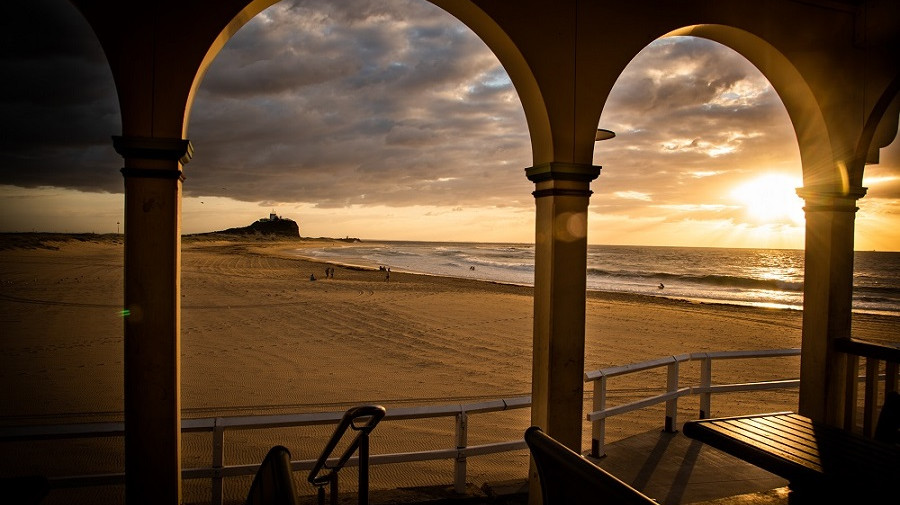 10.04.19
Think public transport to get to 2019 Anzac Day services
**This article is from 2019. Please check newcastletransport.info or contact us for the latest information**
Newcastle Transport will run additional bus, ferry and light rail services from 3:30am to the dawn service at Nobbys Beach on Anzac Day.
Novocastrians are being urged to leave the car at home, or park near a frequent public transport route, and take advantage of Newcastle Transport's multimodal network.
Whether you're travelling to Nobbys or one of the many suburban events, Newcastle Transport's bus, ferry and light rail services will provide customers with a range of travel options on Anzac Day.
Thousands of people are expected to attend the dawn service and Keolis Downer Hunter's Director of Corporate Affairs, Andrew Fletcher, said light rail will provide a new alternative for moving around the city centre.
"Our light rail operations on the Gold Coast and in Melbourne are well experienced at moving thousands of people in and out of major gatherings, but this will be the first major test for Newcastle Light Rail," Mr Fletcher said.
Customers are encouraged to visit newcastletransport.info or use their favourite travel app to plan their journey to and from Anzac Day events across Newcastle.
City of Newcastle is also providing a free Park and Ride charter bus service from McDonald Jones Stadium, which will operate on a continuous loop between McDonald Jones Stadium and Queens Wharf from 3:30am until 11:00am.
There will be free travel on public transport for veterans and their families on Anzac Day.
Newcastle Transport will have Customer Service Officers available in the city throughout the morning to assist customers.