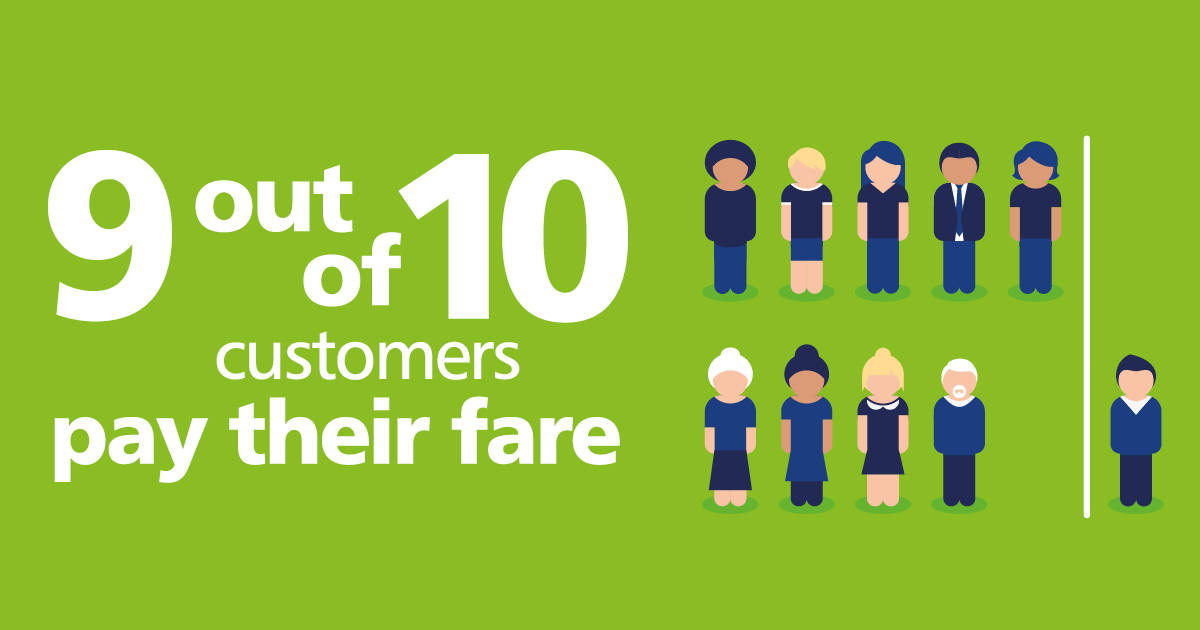 7.07.20
Do the right thing and tap on every time
Key facts
On average, up to 30,000 people across NSW have their tickets checked every day
While most people pay the correct fare, some people don't do the right thing 
The chances of getting caught are high because officers will be travelling across the whole transport network and at different times of the day
When everyone pays their fares, it means there is more money to spend on extra services and new infrastructure, and we are able to better plan for future services and develop accurate real-time information for you.
It's now easier than ever to pay for public transport because contactless payments are available on all public transport in NSW.  You can use a contactless credit or debit card or linked device for Adult Opal fares and get the same travel benefits as Opal.
Remember, it is an offence to travel on public transport in NSW without being in possession of a valid ticket.
Tap on every time to avoid a hefty $200 fine (maximum fine amount $550).
Find out more about how to pay for public transport in Newcastle.