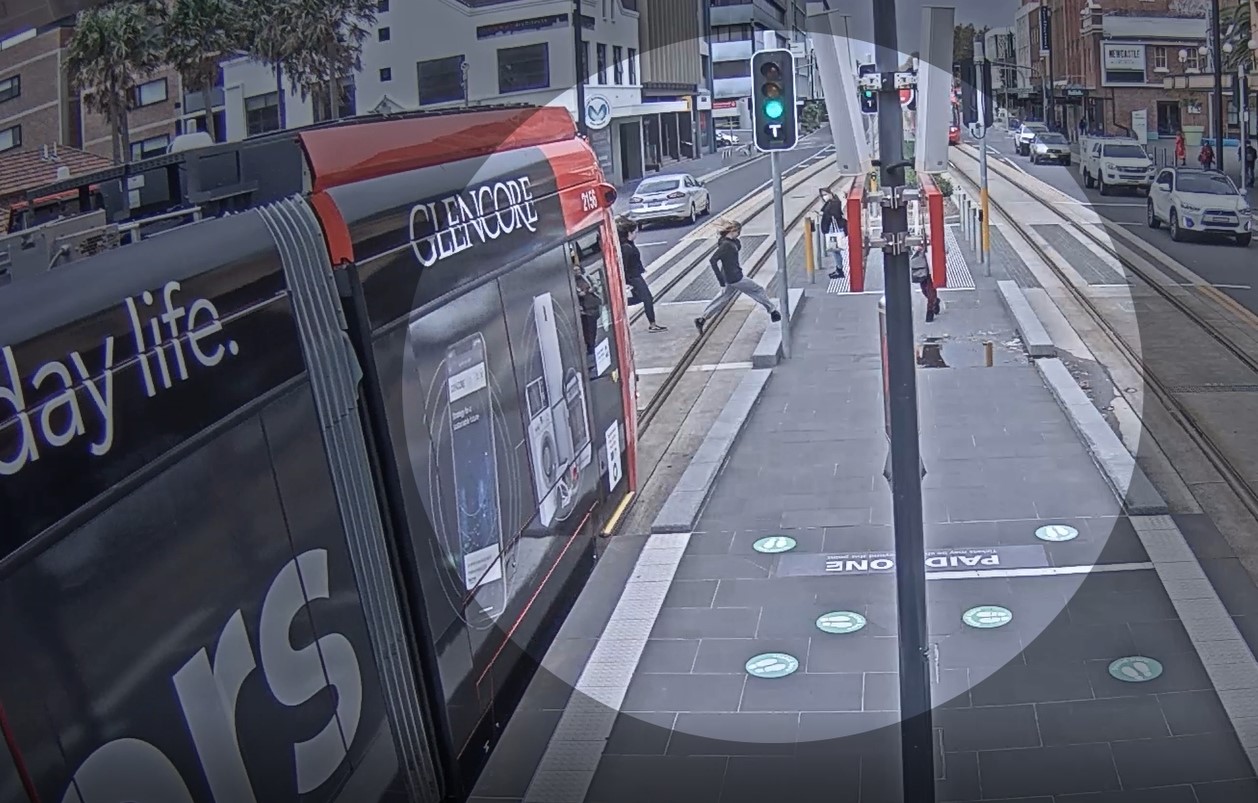 8.08.22
Stay safe by staying alert around Newcastle light rail
Today marks the start of Rail Safety Week, with Newcastle Transport reminding Novocastrians, whether they are walking, driving or riding, to follow the road rules and stay alert and aware around the light rail network.
To kick start the week, Newcastle Transport has released CCTV vision showing a number of close calls by road users and pedestrians on the light rail network to raise awareness around light rail safety.
Keolis Downer Hunter General Manager, Emmanuel Genlot said tram drivers frequently reported motorists running red lights at Stewart Avenue and Steel Street as well as pedestrians stepping out in front of trams.
"It's scary to watch the CCTV footage and see the dangerous and unpredictable behaviours of Newcastle road users and pedestrians," said Mr Genlot.
"It is lucky these incidents occurred when the trams were travelling slower either departing or approaching stops. If the trams were going any faster, the endings could have been very different."
"In particular we are seeing increased instances of pedestrians, distracted by mobile phones and headphones, stepping out into the path of light rail vehicles.
"Our tram drivers do a great job in anticipating dangers, but there are still instances when the emergency brake needs to be applied, at least once every week, to avoid a collision which affects everyone on board.
"This week is about reminding the Newcastle community to be light rail safe and know that their actions can have a flow on effect to the tram driver as well as impacting the customer on board."
"For road users it is as simple as following the road rules and paying attention when behind the wheel.
"For pedestrians, only cross at the designated pedestrian crossings and when the light is green and put your phone away to make sure you are alert to your surroundings.
"Cyclists should keep a safe distance from trams and not ride along the tram tracks."
The familiar 'Be aware the rhino' campaign will run throughout Rail Safety Week to reminder motorists, pedestrians and customers to stay alert around Newcastle's light rail. Activations will also take place at Newcastle Interchange to engage with customers around light rail safety.