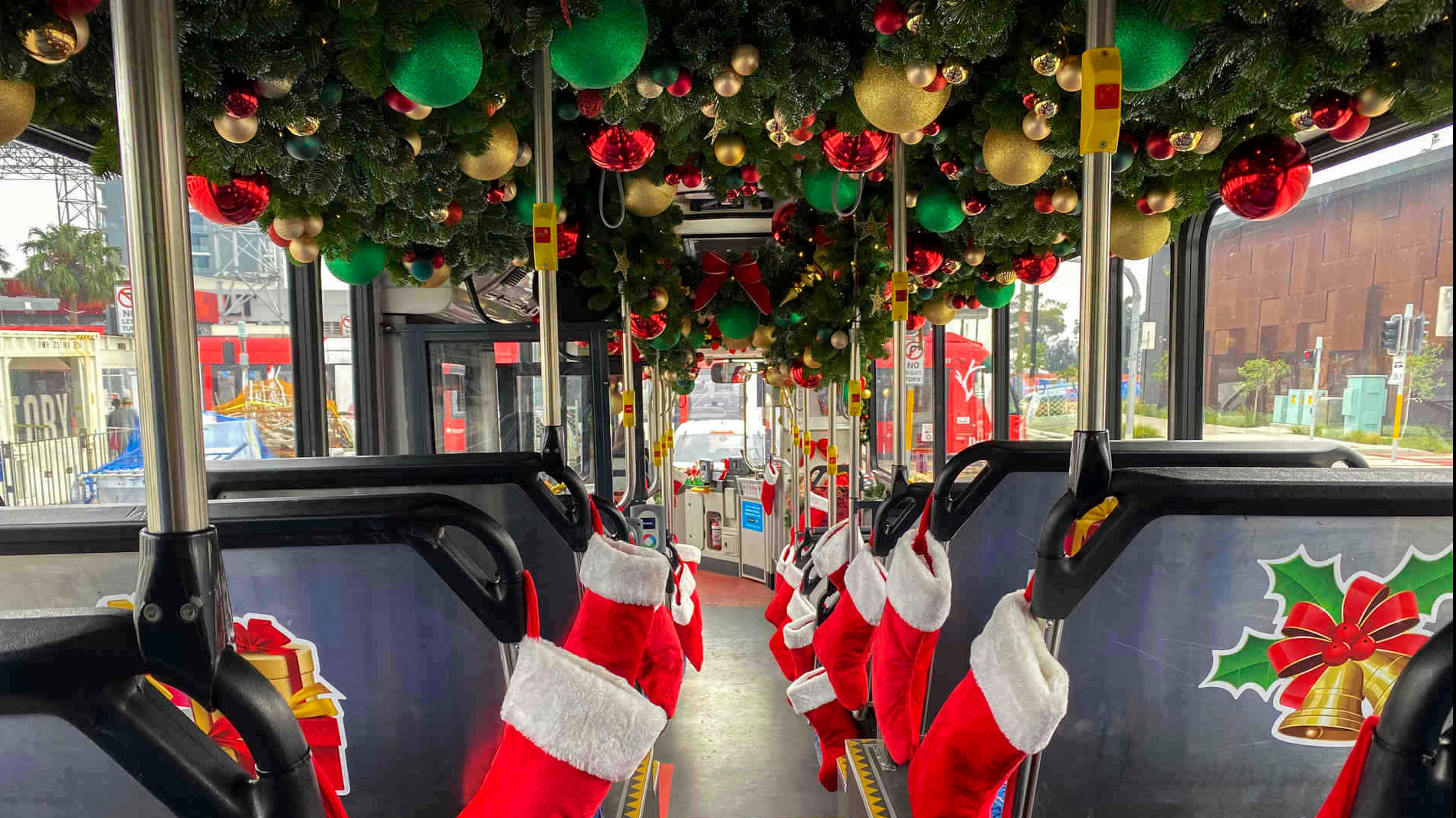 23.12.19
Spreading Christmas cheer across Newcastle Transport
**This article is from 2019. Please check newcastletransport.info or contact us for the latest information**
It's beginning to look a lot like Christmas at Newcastle Transport with the famous Christmas bus returning to the network on the 1 December.
It is hard not to find your Christmas spirit with over 1,000 baubles, 100 metres of garland, 1,200 lights and carols playing inside the bus, making catching the bus extra special.
Marg Pannell has been the driving force behind this community tradition that has been part of Newcastle for 22 years.
"I just love to see the smiles on everyone's face when they step on board, whether they are young or old.
"It's a happy time of the year, and we feel lucky we can add to the excitement for our customers."
Keolis Downer Hunter General Manager, Mark Dunlop encouraged people to check out the bus schedule, get on board and get in the Christmas spirit.
"This is a fantastic Christmas tradition and if you haven't had a ride on the Christmas bus yet, we hope to see you this year.
"The whole team has been involved with the preparations this year, with all hands on deck to bring our special holiday vision to life."
Decorations have also been rolled out across light rail, bus, ferry and on demand services.
"We have extended our Christmas campaign across the Newcastle Transport network to reach more of our customers.
"Our trams have been renamed as one of Santa's reindeers and our On Demand buses are all sporting Rudolf noses," Mr Dunlop said.
The Christmas Bus will be spreading Christmas cheer across the Newcastle Transport network in December. Find out where the Christmas bus will be here.