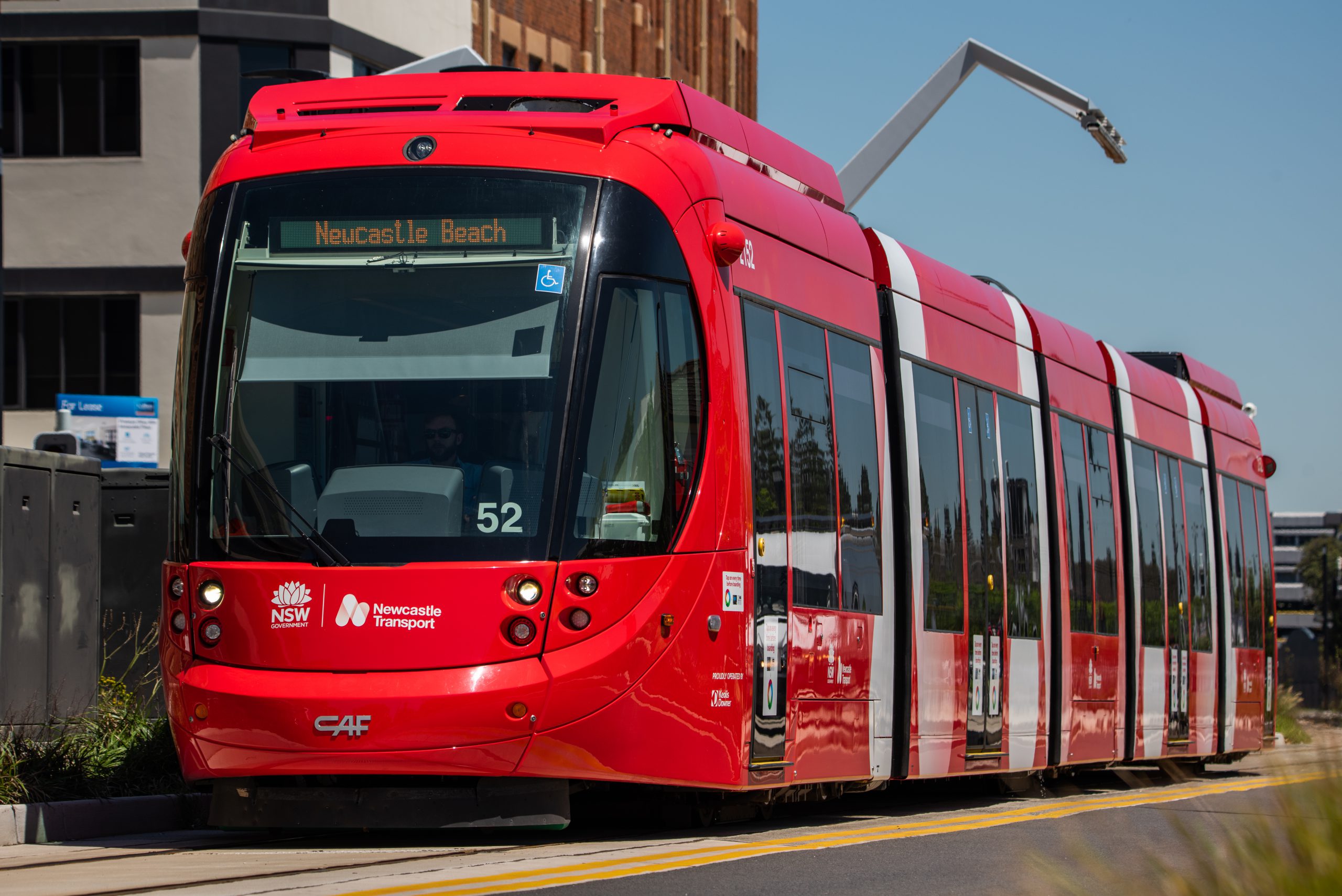 13.08.20
Road users continuing to put themselves at risk around light rail
Today marks the start of Rail Safety Week 2020, a timely reminder to always look, listen and be alert around trams.
While light rail has become a recognisable icon in the Newcastle CBD, Newcastle Transport tram drivers and operational controllers frequently see motorists, cyclists and pedestrians putting themselves at risk by behaving unsafely around light rail.
Keolis Downer Hunter General Manager Mark Dunlop said the lack of awareness for road users and pedestrians is still concerning.
"Every day there are close calls on the network whether it is a motorist running a red light at Stewart Avenue or Steel Street or a pedestrian stepping out in front of an approaching tram," said Mark Dunlop.
"Our tram drivers do an exceptional job of anticipating the behaviour of motorists, pedestrians and cyclists. Particularly as trams take longer to stop than other heavy vehicles such as buses and trucks and can't swerve to avoid a collision.
"Forcing a tram to make a sudden stop doesn't just put the tram driver, motorist, cyclist or pedestrian in danger, using the emergency brake has a flow on effect for all customers on board."
Mr Dunlop stressed the need for the Newcastle community to be light rail safe all year round, not just during this dedicated week by following key safety tips.
"We ask road users to simply follow the road rules and be aware and cautious when driving around Newcastle light rail. 
"For pedestrians, be alert to your surroundings by taking your headphones off and putting your phone in your pocket, cross at the designated pedestrian crossings and only cross when the light is green.
"Cyclists should always keep a safe distance from trams and not ride along the tram tracks."
"Take care around light rail and never assume the tram driver has seen you."
Throughout Rail Safety Week (10-16 August), the Newcastle Transport Team will be out and about on the network talking to the community about rail safety.
What not to do around the light rail: