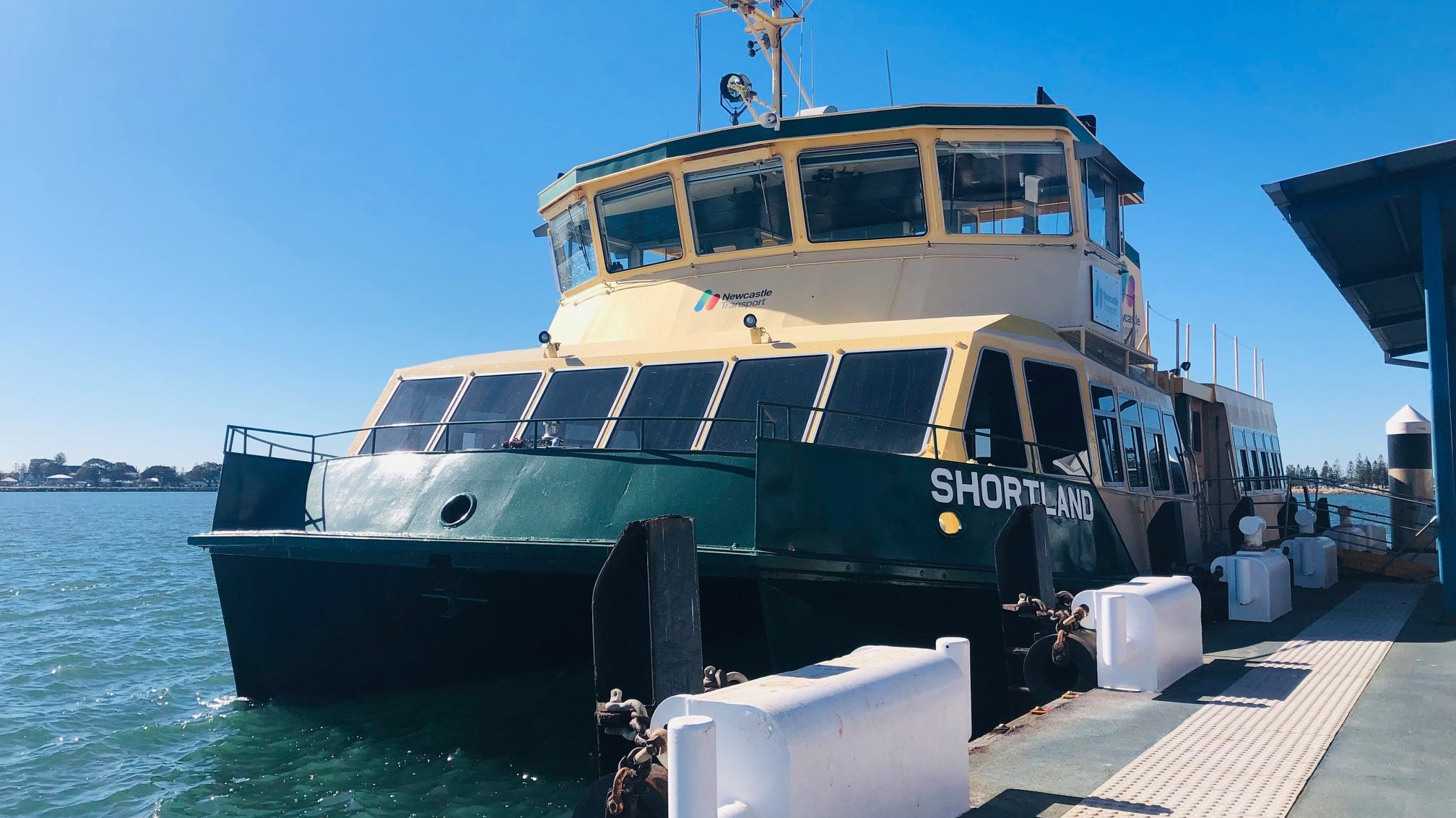 16.07.19
Refurbished 'Shortland' ferry returns to service
**This article is from 2019. Please check newcastletransport.info or contact us for the latest information**
The Shortland ferry has returned to service between Queens Wharf and Stockton after undergoing a major refurbishment. The Hunter underwent the same refurbishment in the second half of 2018.
Both ferries have more than 30 years of service on Newcastle Harbour and are a critical part of Newcastle's integrated transport network, connecting customers north of the harbour to the CBD.
Keolis Downer Hunter Director of Corporate Affairs, Andrew Fletcher, said the refresh improved the customer experience on board the local icons.
"Floors, ceilings, windows and lighting have been replaced in the facelift, the bike racks have been improved and new surfboard racks added," Mr Fletcher said.
"The Shortland now matches the recently renovated Hunter ferry, with new seating and indoor colour palette and the changes to the interior have opened up much more space for passengers.
"Customers are also now able to enjoy Newcastle's Harbour with outdoor seating now available on the back deck.
Novocastrians now benefit from an additional 79 ferry services per week, since the Newcastle Transport network was overhauled in 2018.
Mr Fletcher said more frequent ferry services, combined with the addition of frequent light rail services and an easy transfer between modes at Queens Wharf, has had a positive impact on ferry patronage.
"Every month we are seeing more people using the ferry. There was an average monthly increase of over 3,000 passenger trips on the ferry in the twelve months to 30 June 2019.
"More and more Novocastrians are embracing the service with customers taking advantage of the leisurely commute and families enjoying the day out to explore the new Stockton Playground and Skate Park."
Key features include:
Four on-board wheelchair spaces
Four surfboard racks to match those on the new light rail vehicles
Four spaces for bikes
Outdoor seating on the back deck
New internal seating.