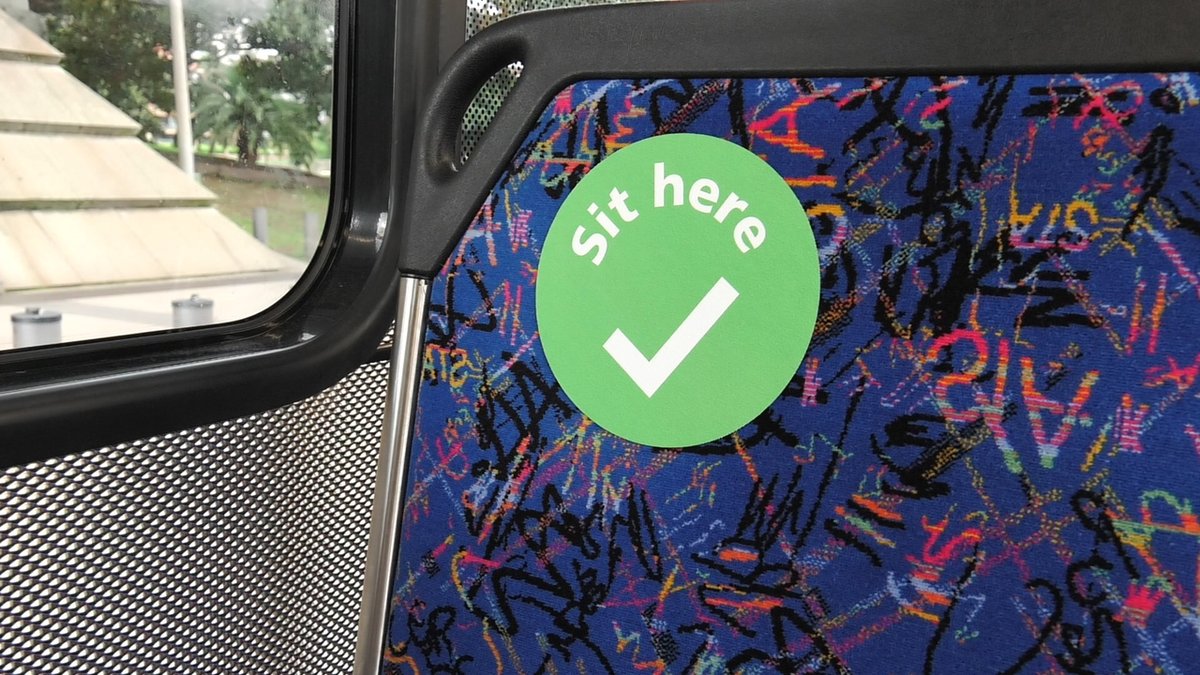 20.05.20
Update: Follow physical distancing guidance – 'No dot, no spot"
Tuesday 23 June 2020 update:
Public transport is a key part of NSW's plan for a COVID Safe economy, helping people safely move around, return to jobs, and providing certainty for businesses so they can plan ahead for their workforces.
From Wednesday 1 July, the COVIDSafe Transport Plan will help support the next stage in the further easing of restrictions across NSW. Capacity restrictions on public transport will ease to allow more customers on board.
Help us continue to slow the spread of COVID-19. Practise good hygiene and stay home if unwell.
No dot, no spot:
Distinctive green dots will be used on buses, ferries and light rail to show you the safest places to sit and stand. This means you may be asked to wait for the next service.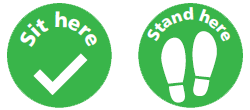 Physical distancing measures will not apply on dedicated school services. School children and those who require assistance, such as those with a disability, will be given priority access on regular route services, even if this means a service goes over physical distancing capacity.
We are also asking you to:
Practise good hand hygiene by washing your hands regularly to protect yourself, fellow commuters and Newcastle Transport staff
Cover any sneezes or coughs with your inner elbow or with a tissue that is then discarded
Stay at home and avoid travel altogether if unwell
Avoid close contact with other people at stops, stations and on board services
Use Opal and contactless payments.
To help protect the health of our staff, please:
Avoid close contact with staff at stations, stops, wharves and on board services
On bus services, please do not use the Opal reader at the front of the bus and stand behind the red no standing zone
On light rail, please sit away from the drivers cabin as directed
Other precautionary measures in place to limit the spread of coronavirus:
Each bus, ferry and tram undergo a daily deep clean and there is additional cleaning throughout the day, with special attention on high frequency touch surfaces
Mid service cleaning of high touch areas on our bus services at key locations such as Customs House and John Hunter Hospital
Sanitisation stations at key locations in our depots to support our staff in good hygiene practices
Closing off the front seats to customers and closing off Opal readers next to the driver
Tram doors are now opening automatically at stops to minimise customer contact with trams on all light rail services
Any staff who feel unwell have been advised not to come into work
To help protect the health of your driver, Opal single tickets will no longer be sold on board buses across the Opal network. You can use an Opal card, or contactless credit or debit card or device to pay for your travel.
Newcastle Transport would like to thank our customers and staff for their ongoing support during this time.