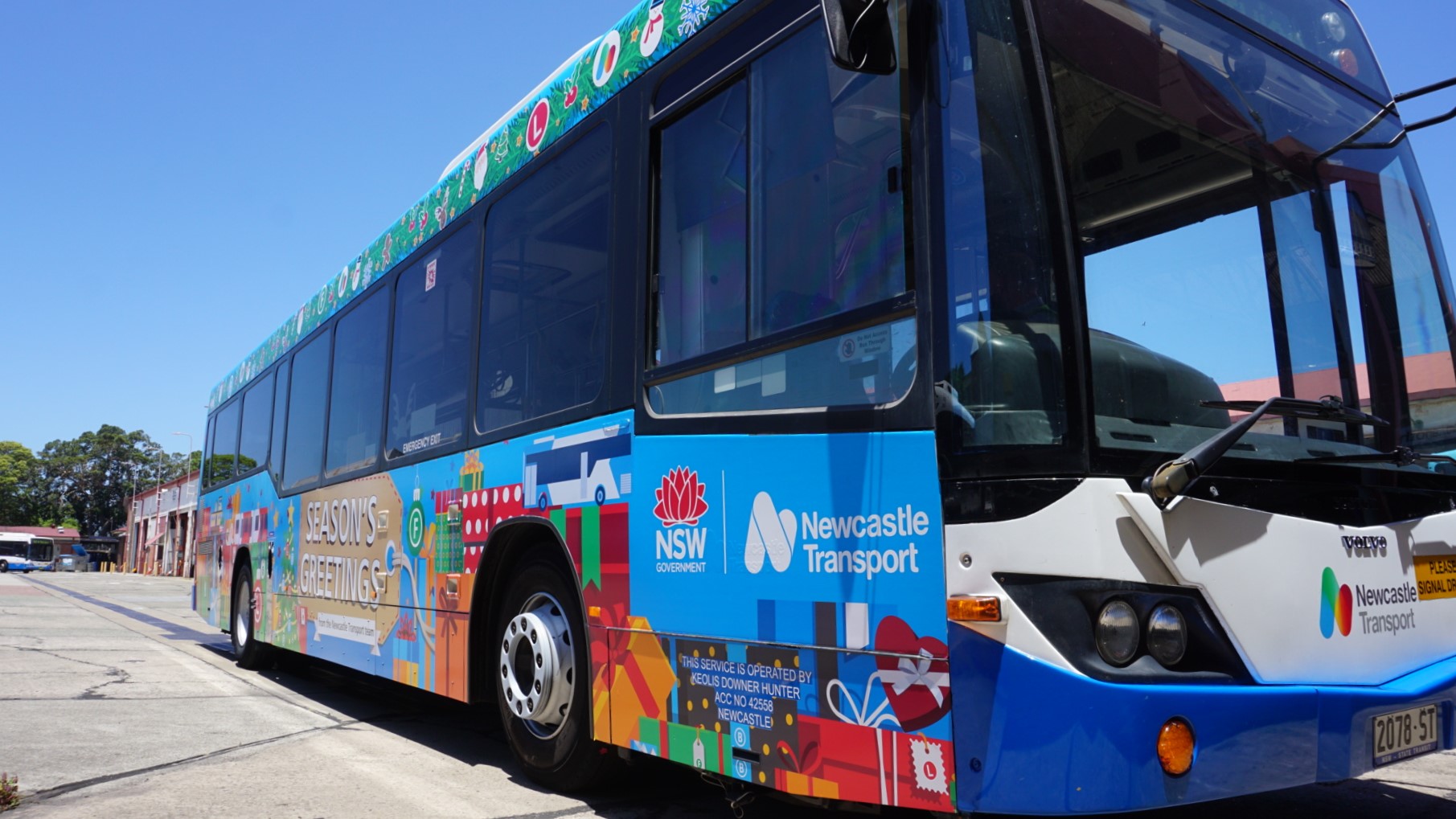 1.12.20
Christmas with Newcastle Transport
🎵 Santa Claus is coming to Newcastle Transport… 
From Tuesday 1 December, our famous Christmas bus is back spreading Christmas cheer across the Newcastle Transport network.
This year, the iconic bus does look a little different to ensure we keep everyone COVIDSafe. Decorated, both inside and out, with garlands, gifts and hidden surprises, the Christmas bus will be travelling across Newcastle and Lake Macquarie throughout December.
You will also see Christmas celebrations on all the services we offer this December.
Our Newcastle Transport On Demand buses and trams have been transformed into Santa's reindeer for the month. A Christmas scene is waiting to welcome you onto the ferry and you can also try on different Christmas hats on board our buses and trams.
If you're travelling with us and you find some festive fun, don't forget to snap a pic and tag Newcastle Transport in your social posts (@NewcastleTransport.info for Facebook and @newcastletransport for Instagram).
Merry Christmas everyone!