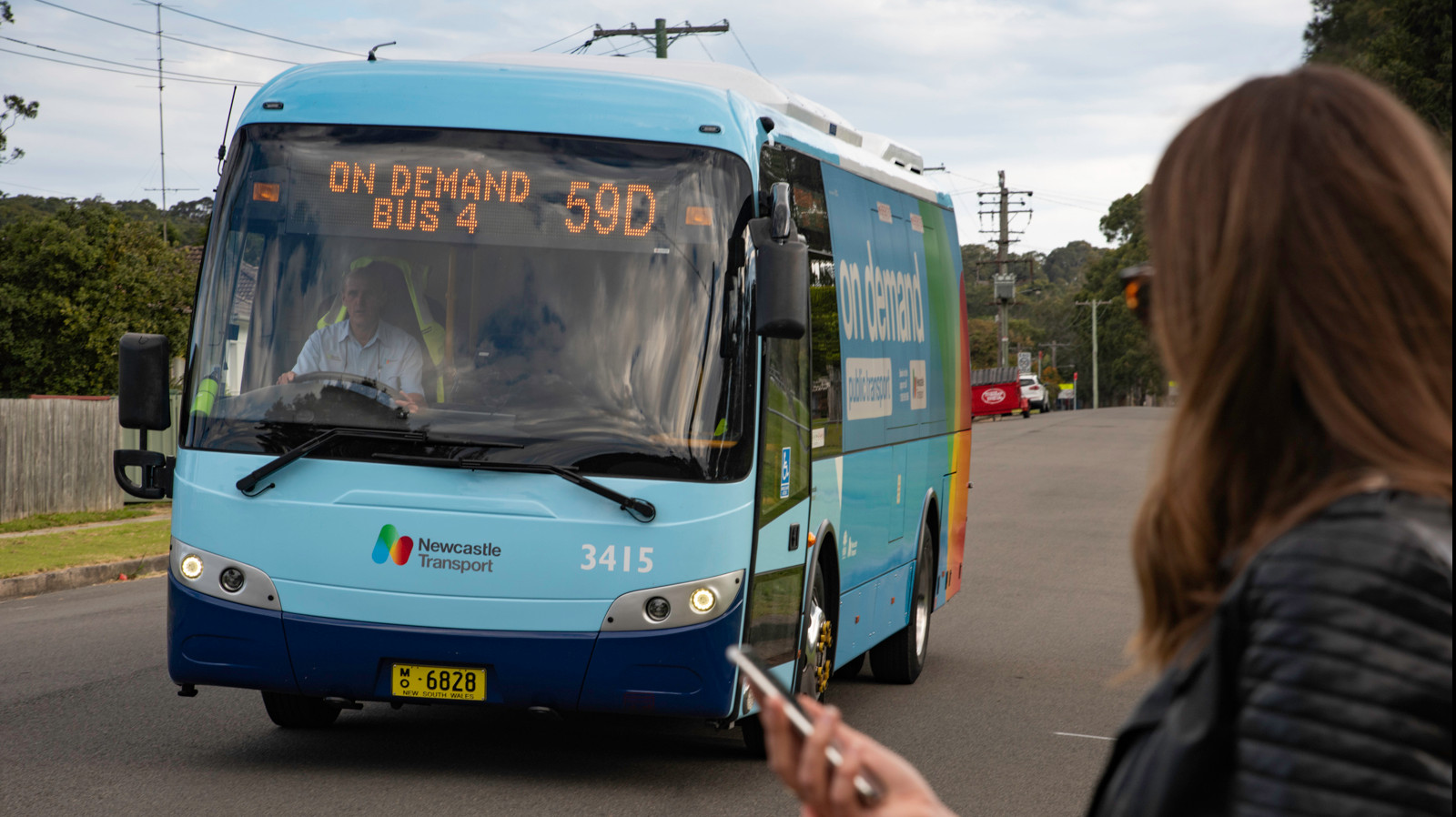 27.08.19
Newcastle Transport On Demand continues to grow
**This article is from 2019. Please check newcastletransport.info or contact us for the latest information**
Newcastle Transport's On Demand patronage has increased by 73% since the service area expanded on 30 June, with over 4,800 customer trips recorded in July.
Keolis Downer Hunter Director of Corporate Affairs, Andrew Fletcher said the latest data shows Lake Macquarie residents are continuing to embrace the On Demand service with many customers using the service multiple times each week.
"Around 75% of our customers are traveling to their local shops whether that be in Charlestown, Lake Macquarie Fair, Warners Bay, Belmont Shops or Jewells," Mr Fletcher said.
"It's no surprise that Charlestown continues to be our most popular destination as a key transport hub and major shopping centre."
On Demand services provide customers a versatile and flexible way to travel, and provide travel options that regular route services are unable to provide.
"We know the service is getting people to where they want to go, with around 38% of trips unable to be completed on a regular bus route," Mr Fletcher said.
The On Demand service will pick up and drop off customers between selected street corners, with simple app or phone bookings.
"Over 66% of customers are loving the ease of booking the service via the Newcastle Transport On Demand app, while 34% are opting to book over the phone," Mr Fletcher said.
The Newcastle Transport team has also been out visiting community groups in the area to inform residents about the service.
"I encourage anyone interested in knowing more about On Demand to get in touch with us," Mr Fletcher said.
"If you live, work or frequent the On Demand area and you haven't given it a go yet, I encourage you to download the app and try it."
For more information about the On Demand service visit newcastletransport.info or to register your interest in an On Demand workshop get in touch with Newcastle Transport at contact@newcastletransport.info.