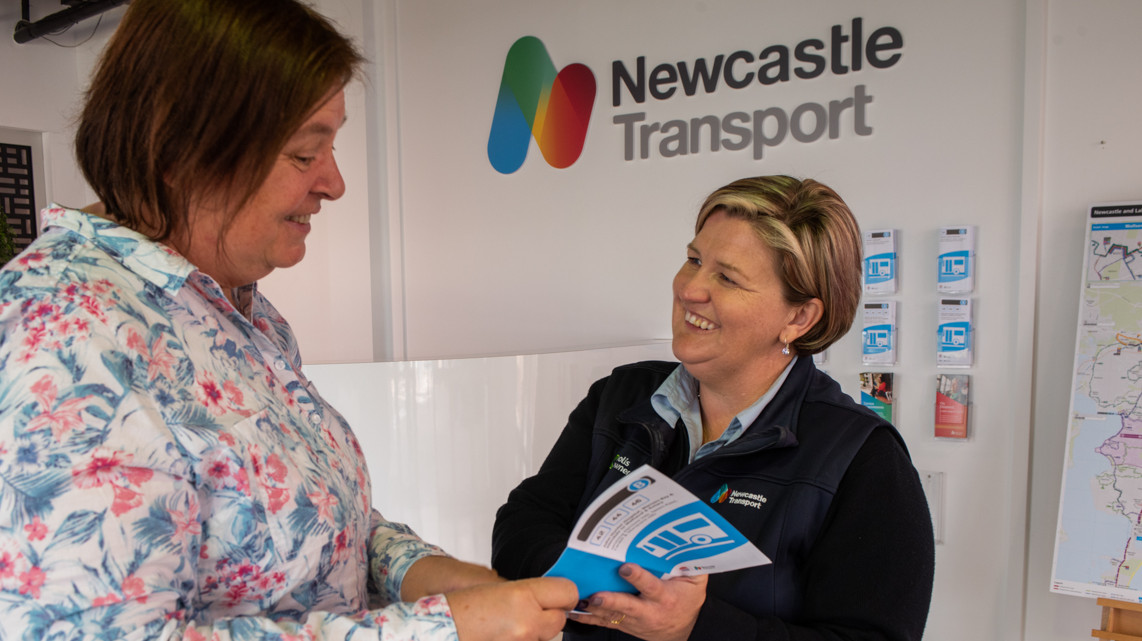 19.04.19
Newcastle Transport Hub on the move
**This article is from 2019. Please check newcastletransport.info or contact us for the latest information**
The Newcastle Transport Hub will be relocated to the multimodal Newcastle Interchange from Monday 29 April.
The successful Newcastle Transport Hub has been a one-stop-shop for customers since mid‑2017, helping customers navigate bus and ferry network changes and preparing the community for light rail.
Keolis Downer Hunter Director of Corporate Affairs, Andrew Fletcher, said Customer Service Officers will be available throughout the day at the Newcastle Interchange to provide travel advice across bus, ferry and light rail services.
"The Newcastle Interchange is now established as a key transport hub with over 4,500 people passing through each day to connect with bus, light rail and train services," Mr Fletcher said.
"It makes sense for our Customer Service Officers to be based at the Interchange, accessible to customers and able to provide expert advice on trip planning, timetables and Opal."
Newcastle Transport Customer Service Officer Lucy Muldoon has been encouraging the Newcastle community to get on board public transport since 2017. 
"A physical presence enables us to speak with customers face to face, giving them the information they need and building confidence for people to use public transport," Ms Muldoon said.
"We encourage everyone to come and say hello at our new home at Newcastle Interchange and learn more about Newcastle Transport's integrated network."
"I love my job and no day is the same. You get to meet a range of people and build relationships with members of the community."
The Newcastle Transport team will be available at the Newcastle Interchange, Monday to Friday, between 9am and 4pm.
Customer Service Officers will also out and about assisting customers on the light rail between 7am and 7pm on weekdays.