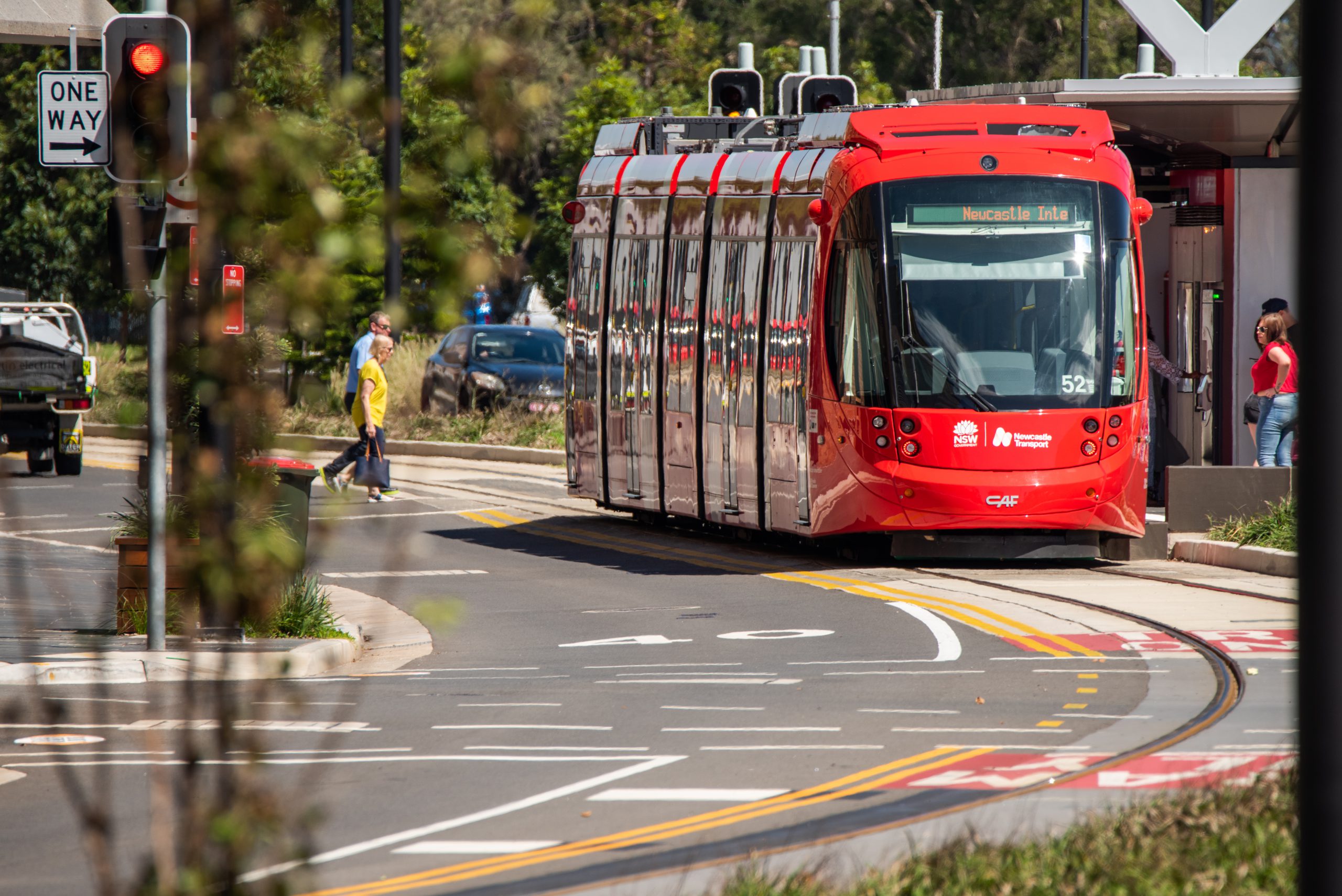 9.08.21
Newcastle: Take light rail safety seriously
Newcastle: Take light rail safety seriously
Newcastle Transport is appealing to Novocastrians to take safety seriously by following the road rules and being alert around the light rail network.
Rail Safety Week kicks off today with Newcastle Transport releasing CCTV vision to raise awareness around light rail safety. The footage shows a number of close calls by road users and pedestrians on the light rail network.
Keolis Downer Hunter Light Rail Vehicle Operator, Connor Hill said it was concerning to see there continues to be a lack of awareness around the light rail network.
"It's scary to look back at the CCTV footage and see the dangerous behaviours of Newcastle road users and pedestrians," said Mr Hill.
"While the footage is quite shocking, this is only a snapshot of what we have experienced this year.
"As a tram driver these close calls, from motorists running red lights to pedestrians stepping out in front of trams, are behaviours I see every day on the network.
"It is lucky these incidents occurred when the trams were travelling slower departing or approaching stops. If the trams were going any faster, the endings could have been very different."
Newcastle's tram drivers do a great job in anticipating dangers, but there are still instances when the emergency brake needs to be applied, at least once every week, to avoid a collision which affects everyone on board.
"It really rattles you as a driver. You go home thinking about how you could have affected not only the motorist or pedestrian, but the passengers on board as well," said Mr Hill.
"I ask the Newcastle community to take safety around our light rail network seriously."
"For road users it is as simple as following the road rules and paying attention when behind the wheel.
"For pedestrians, cross at the designated pedestrian crossings and only cross when the light is green and be alert to your surroundings.
"Cyclists should keep a safe distance from trams and not ride along the tram tracks."
The 'Be aware the rhino' campaign will run throughout Rail Safety Week to reminder motorists, pedestrians and customers to stay alert around Newcastle's light rail.
Keolis Downer Hunter would like to remind customers to only use public transport for essential reasons and to wear a mask.