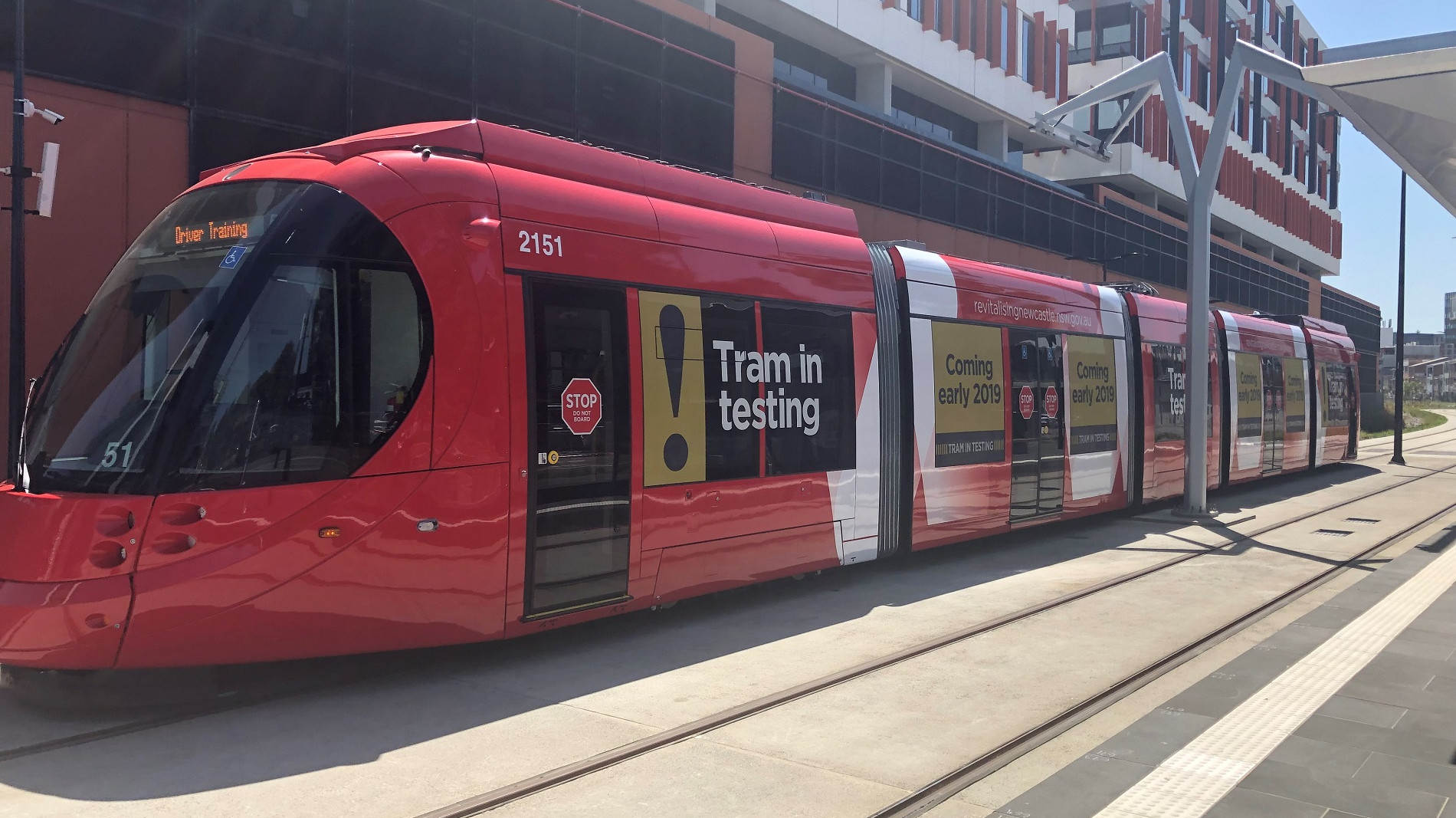 10.01.19
Newcastle light rail drivers gear up for driver training
**This article is from 2019. Please check newcastletransport.info or contact us for the latest information**
With Newcastle Light Rail on schedule to open next month, 10 trainee drivers are undergoing an intensive training program including classroom and on track lessons.
The drivers come from a variety of backgrounds including the military, aviation, and hospitality, and will come away with a Certificate III in Rail Driving.
Experienced Keolis Downer trainers from the G:link on the Gold Coast, and Newcastle Light Rail mentors who worked as drivers during the 2018 Commonwealth Games, are responsible for on-boarding the new drivers.
New starter David Jackson said "Safety has been the main focus this week as we learn the operating and safety procedures in and around trams.
"It is important to remember trams take longer to stop and cannot swerve out of the path, so you need to be careful around the light rail network.
"I am very much looking forward to being part of this transformation of Newcastle."
Later this week tram drivers will be learning about the tram in detail, customer communication, emergency management procedures and Keolis Downer's Think Like a Passenger philosophy.
Next week the trainees will start driving in the depot yard before venturing out on the network.