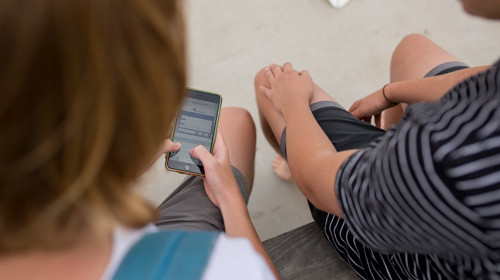 28.06.19
Look out for Newcastle Transport service changes
**This article is from 2019. Please check newcastletransport.info or contact us for the latest information**
Newcastle Transport customers will notice improved reliability and connections as the new bus and ferry timetable begins on Sunday and On Demand services expand to more suburbs in Lake Macquarie.
Timings have been tweaked on bus and ferry services, including some school bus services, to improve reliability and better meet customer needs.
There have been no changes to routes and existing operating hours will be maintained.
Keolis Downer Hunter Corporate Affairs Director, Andrew Fletcher wants to make sure customers have planned their new trip for the week ahead, whether it be your daily commute or ride to and from school, or travel for appointments or social commitments.
"These changes will further support the transport network across Newcastle and Lake Macquarie, with timing points for bus and ferry services updated to fine-tune connections and travel times," Mr Fletcher said.
"If you are a regular user of public transport who hasn't checked their trip yet, make sure you get online now to plan your trip at newcastletransport.info or by using your favourite travel app. 
"For those customers in the expanded On Demand area, I encourage you to give it a go. On Demand services are well suited to the Lake Macquarie area. They can pick you up and drop you off anywhere in the area and offer a public transport option between pick up and drop off destinations that regular route bus services cannot provide.
"If you need help downloading the Newcastle Transport On Demand app or booking your trip, our On Demand call center can offer you support on 1300 590 506.
"If you have any questions or need assistance with trip planning, the Newcastle Transport team is available via our website or at the Newcastle Interchange
"We would love to hear customers' thoughts surrounding the changes and encourage customers to get in touch with us.
"We will be monitoring the network and each year we will review services and timetables alongside feedback to make sure we are providing the best transport services for our customers.