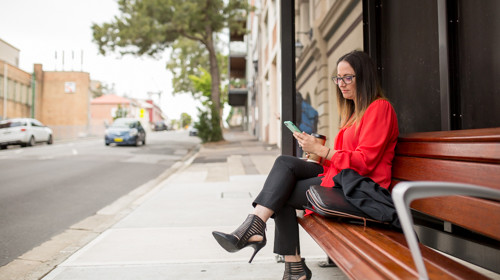 4.07.18
Improved public transport timetables now available
**This article is from 2018. Please check newcastletransport.info or contact us for the latest information**
Keolis Downer Hunter has today released a suite of updated timetables and customer information ahead of refinements to the network going live on 29 July.
The company is in the process of briefing key stakeholder groups about refinements to Newcastle Transport's network and is encouraging customers over the next four weeks to get to know the updated timetables and plan their journey.
Director of Corporate Affairs, Andrew Fletcher, said the refinements will make the network more efficient, improve connections and address the bulk of community concerns about the first major redesign of the network in a decade, which was launched in January of this year.
"The refinements are based on community feedback and network performance, and focused on extending certain bus routes to provide better connections across the metropolitan area, including adjustments to bus, ferry and some school timetables."
"Today we start a campaign to inform the public on what those refinements mean, and to ensure all Newcastle Transport customers have the opportunity to ask questions before 29 July."
"Whether you're a regular commuter, school student, or one of the 41,000 new passengers using Newcastle Transport each month, you will need to check your timetable."
In addition to the traditional network maps and printed timetables being available at libraries, shopping centres, and transport hubs, Fletcher said Keolis Downer would have "boots on the ground" over coming weeks and was rolling out several other initiatives to directly engage with customers.
"An information campaign across radio, print and social media will begin from next week and our Customer Service Officers will be available to provide personalised assistance at the Newcastle Transport Hub, out on the network, in major shopping centres and at each of our many community drop-in sessions."
"Every bus stop across the network will also be updated with new timetables over a four week period commencing on 16 July."
"And anyone with internet access can take advantage of our comprehensive one-stop shop when it comes to public transport in Newcastle on the Newcastle Transport website."
An overview of the refinements along with updated network maps and timetables is available here.
Community drop in sessions will be held at the following locations:
Swansea Centre 228 Pacific Highway Swansea Monday 9 July 2018 4pm to 6pm
Lake Macquarie Tavern 66 Wilsons Road Mount Hutton Tuesday 10 July 2018 4pm to 5.30pm
The Place, Charlestown Frederick St, Charlestown Wednesday 11 July 2018 4pm to 6pm