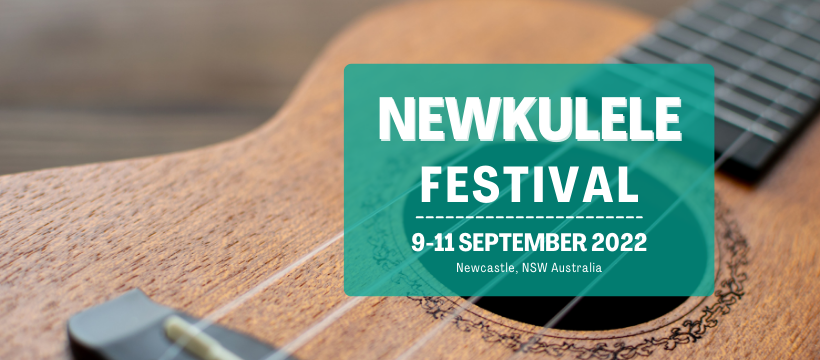 5.09.22
Getting to the Newkulele Festival 2022
Getting to the Newkulele Festival
The 5th Newkulele Festival is on from 8th – 11th September 2022, celebrating the world's happiest musical instrument.
The pre-festival concert on Thursday 8th September at Carrington Bowling Club will kick things off.
The festival and concert on the evening of Friday 9th and Saturday 10th and free daytime sessions throughout the weekend will be held at Newcastle City Hall.
To learn more and see the program of events head to www.newkulelefestival.com.au
Getting there is easy with public transport:
Light rail
With performances being held at City Hall, the light rail is the perfect transport choice. Hop off at Civic light rail stop for a short walk to the venue.
Light rail services run:
Every 7.5 minutes between 7am and 7pm on weekdays
Every 15 minutes between 7am and 7pm on weekends.
Bus
Bus routes  11, 13 and 23, will take you to King Street. Hop off at the University House on King Street bus stop for a short walk to City Hall.
Routes 12, 24, 26, 28 and 47, connect suburbs with key CBD locations. Hop off on Hunter Street to connect with light rail to travel to Civic light rail stop.
If you're heading to the pre-festival concert at Carrington Bowling Club, the route 24 is the best way to get there. Alight at the Connolly Park stop on Cowper Street.
Ferry
The ferry operates between Stockton and Queens Wharf with services every 15 minutes during peak periods and 20 minutes throughout the day and weekends.
Connect with light rail at the Queens Wharf light rail stop to travel to Civic light rail stop.
Plan your trip
Plan your trip at  newcastletransport.info or by using your favourite of travel app. Find your favourite by visiting our travel apps page.