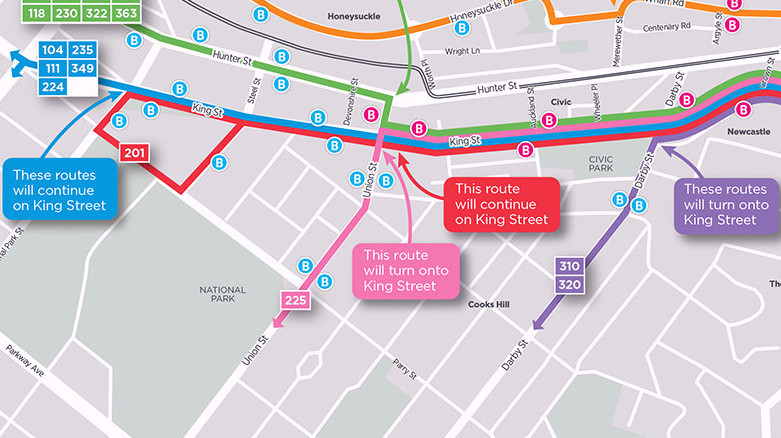 18.08.17
Get up to speed on bus changes in the CBD
**This article is from 2017. Please check newcastletransport.info or contact us for the latest information**
*Note Supercars track work on Watt Street has been delayed, meaning changes to bus routes will now take place from Sunday 10 September.
The way bus services travel through the Newcastle city centre will change on Sunday, 27 August, ahead of the start of major construction for Newcastle Light Rail.
All the changes are detailed in one handy brochure – to download, click here. 
Updated Newcastle Transport bus timetables are in the process of being finalised and will be available from our Bus Services page once completed.
As always, customers can plan their trip at newcastletransport.info, by calling 131500, or by using transport apps, which will also be updated to reflect the new routes.