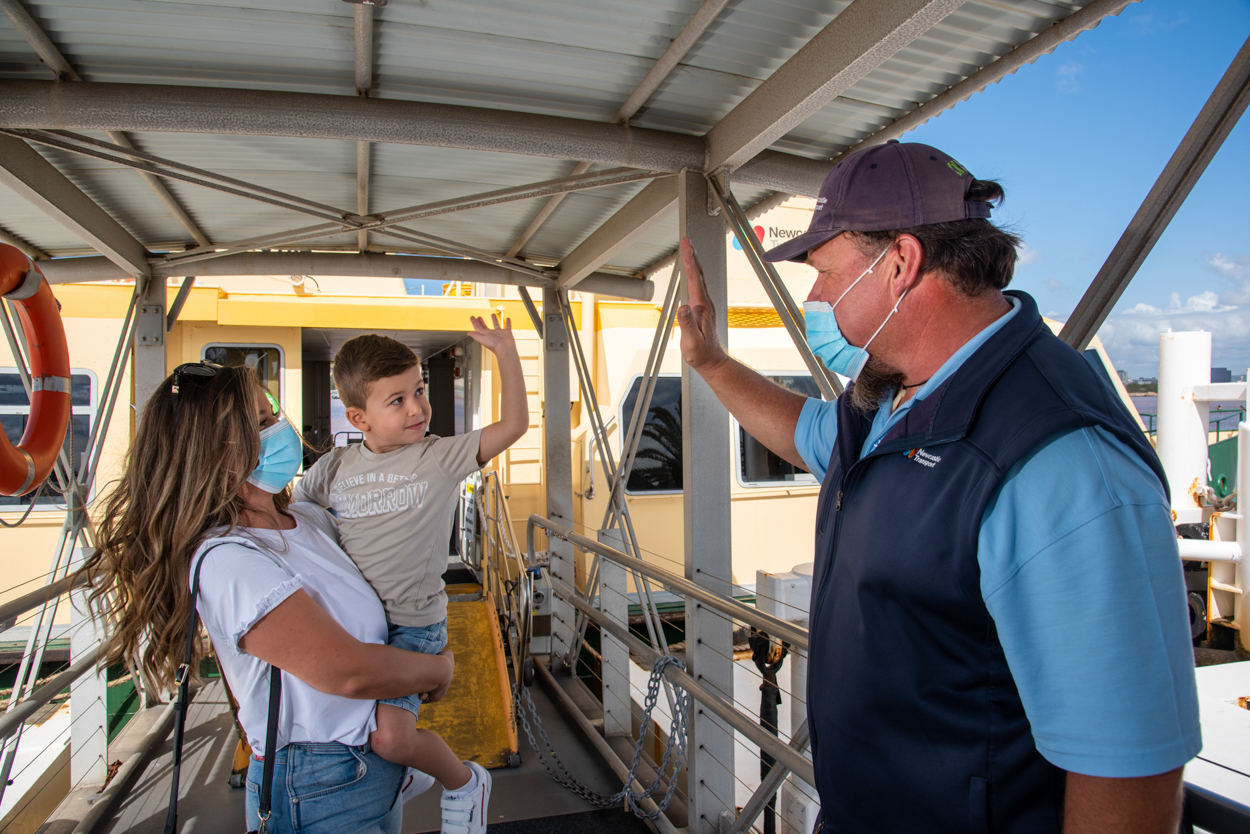 20.04.22
Get out and about these school holidays
If you are looking for things to do these school holidays, we've got you covered! 
Take advantage of the free travel from Thursday 14 April to Monday 25 April and use public transport to get to your destination.  
Hop on the train, bus, ferry or light rail, and travel for free around Newcastle and Lake Macquarie – just remember to tap on and off with your Opal, credit/debit card or contactless device.
Newcastle Museum 
Roam through Newcastle Museum at your own pace or book a group tour to learn about science and Newcastle's history through the ages. Currently the Alice's Wonderland exhibition, for 3 – 8-year olds and their families is on display.
Take the light rail to the Civic Stop and walk 250m to arrive at Newcastle Museum. Or catch the bus with routes 11, 13, 14 and 23 travelling along King Street.
Christ Church Cathedral 
The Christ Church Cathedral's narrow, 165-step tower is an adventure in itself, but you can't compete with the 360-degree view of the city, harbour, and coast when you get to the top! Call ahead to book in and climb the tower.
Jump on the bus route 21 to arrive right out the front of the Cathedral, or alternatively, take routes 11, 13 and 14 to connect with the route 21 at Customs House.
Visit Blackbutt Reserve 
Head to Blackbutt to explore animal feeding, nature trails, wildlife exhibits, children's playground, and recreational facilities. Get there by catching the route 11, 13, 25 or 26, only a short walk from the entry! 
Explore Fort Scratchley 
Explore Fort Scratchley through a guided tour or visit the interactive museum to learn about 200 years of history in Newcastle. Guided tours are offered at regular intervals each day the fort is open, check tour times here.
Take the route 23 to Nobbys Beach, only a 350m walk to Fort Scratchley or take the routes 11, 13 and 14 to connect with the route 23 at Customs House.
Plenty of Inside Entertainment Options 
For inside entertainment options in one convenient location, check out Westfield Kotara or Charlestown Square, which both have an extensive variety of restaurants and entertainment facilities. The route 14 travels directly to Westfield Kotara and Charlestown Square with services every 15 minutes on weekdays and every 30 minutes on weekends.  
Just tap on with your Opal card, credit card, debit card, or linked device!  
To plan your trip, use or to find your favourite travel app here. 
Don't forget to stay COVID safe by wearing a mask and practising physical distancing on board.