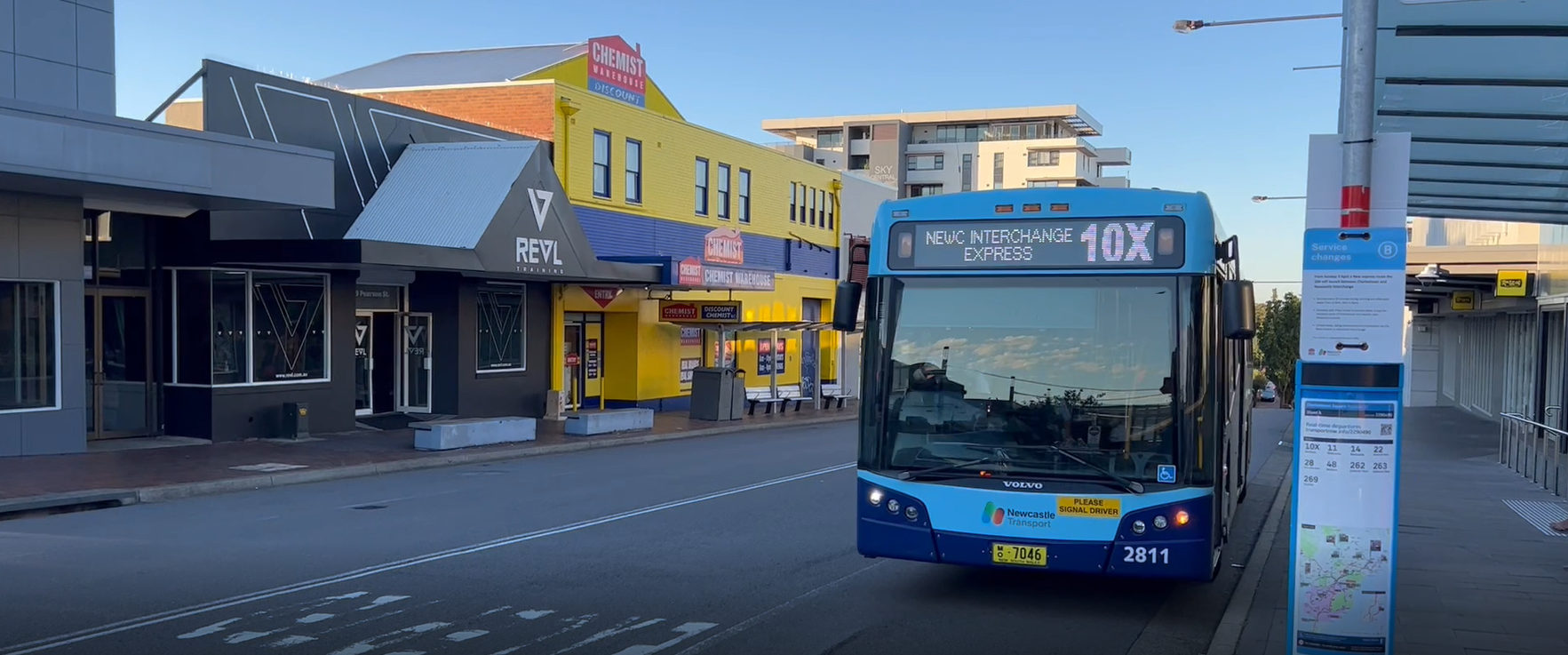 8.04.22
Get back on board boosted Newcastle Transport
A game-changing express bus service is one of more than 160 new services added to the Newcastle Transport network this week.
Minister for Transport and Veterans David Elliott said there are now more options across the entire network, including bus, ferry, light rail and On Demand.
"With more services, improved journey times and increased operating hours for On Demand, now is the time to get back on board public transport," Mr Elliott said.
Parliamentary Secretary for the Hunter Taylor Martin said the new 10X express service will get you from Charlestown to Newcastle CBD in about 20 minutes without the hassle of finding a car park.
"That's a game-changer for commuters travelling between these two key social and economic centres. Additionally, the extension of On Demand operating hours until 6pm on weekdays will give residents of eastern Lake Macquarie a door-to-door service connecting from one of the many bus routes at Charlestown," Mr Martin said.
"That means passengers can pick up their groceries and the dry cleaning at Charlestown before booking an On Demand service for the final part of their journey home."
Keolis Downer Hunter General Manager Emmanuel Genlot said the changes were designed to improve reliability and make public transport even more accessible.
"Light rail services are now running every 15 minutes from 7am to 1am on Saturday and Sunday to encourage people to head out and enjoy Newcastle's night life," Mr Genlot said.
"Our ferry customers will be able to turn up and get on a ferry thanks to more services across weekdays and Saturdays, meaning the north of the harbour and the CBD are better connected."
In addition to more services, bus timetables including school bus services have had timings tweaked to improve reliability.
"Head to the Newcastle Transport website to plan your trip, find out more details about the improvements or download the new network map and timetables at newcastletransport.info," Mr Genlot said.
"We'd also love to hear customers' thoughts on the changes and encourage people to get in touch with us."