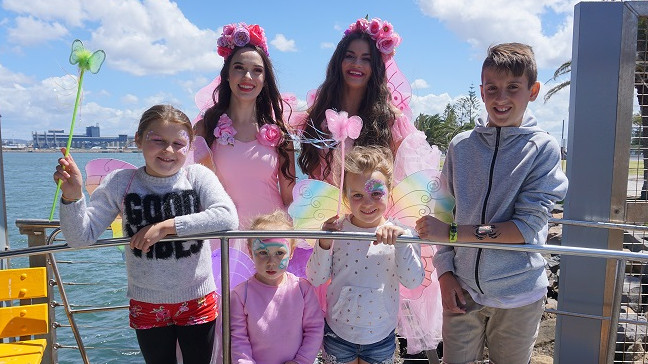 4.10.19
Fairies on the Ferry
**This article is from 2019. Please check newcastletransport.info or contact us for the latest information**
As part of the October school holidays, Newcastle Transport will be hosting a Fairies on the Ferry event at Stockton Wharf on Tuesday 8, Wednesday 9 and Thursday 10 of October.
Jump on a ferry, say hello and get your face painted by our fairy friends. Make it a real adventure and visit the Stockton Playground & Skate Park as well when you head out to Stockton.
As well as face painting fun, members of the Newcastle Transport team will be at the event to answer any public transport questions you may have.
Event date: 8/10/2019, 9/10/2019, 10/10/2019
Event time: 10am – 1pm each day
Location: Stockton Wharf undercover area