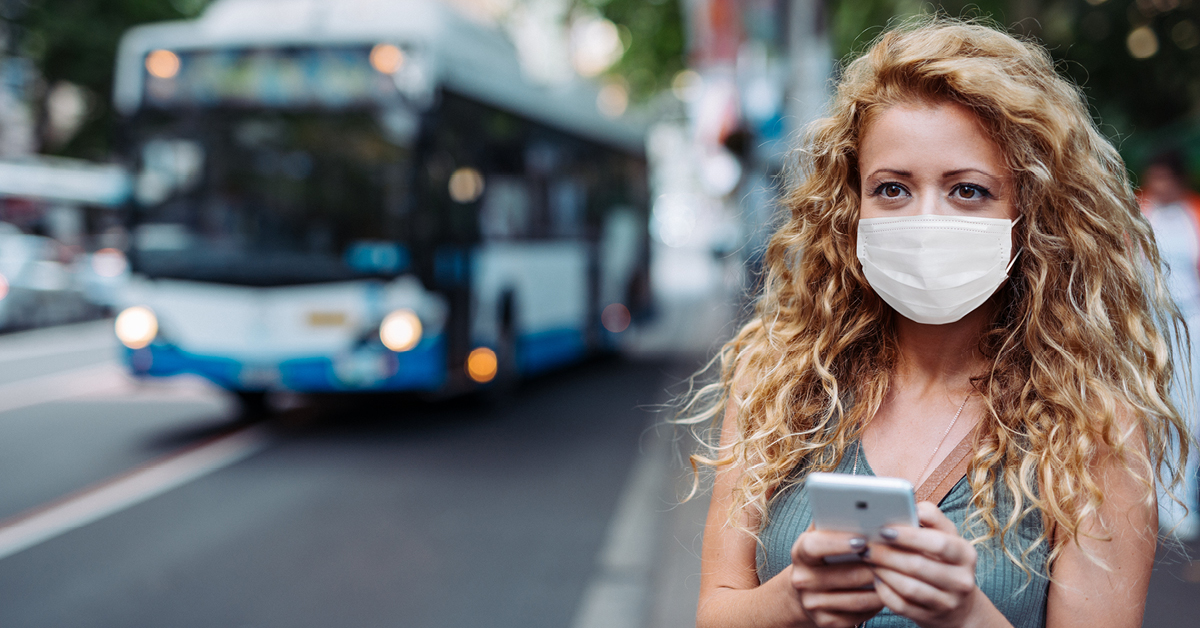 18.12.20
Be COVID Safe this summer
Using public transport is a great way to get around Newcastle and Lake Macquarie this summer.
Making your public transport journey COVID Safe is as easy as 1, 2, 3. All you have to do is:
Check the capacity of your service at newcastletransport.info
Wear a face mask on public transport
Sit or stand on a green dot
Before you travel
Check your service capacity
To help you plan ahead and allow for physical distancing on public transport we have updated the capacity information available.
Real time capacity
To see if you can to maintain physical distancing on board Opal enabled buses, check:
You can also sign up for COVID Safe Travel notifications and avoid peak times to travel.
When travelling
Use a face mask
Following NSW Health advice, wearing a face mask while using public transport is strongly recommended, as well as in other situations where it is difficult to maintain physical distance such as:
If you are in an enclosed place and cannot guarantee physical distancing such as buying groceries, or for customer-facing staff, such as those in hospitality or retail
If you are in an area where there is high community transmission
If you are attending a place of worship including a church, synagogue, temple or mosque
If physical distancing is difficult to maintain, wearing a face mask can provide some protection so long as people continue to abide by other measures and use the masks according to health advice.
Maintain physical distancing and look for the green dots
You'll see distinctive green dots on public transport. They are there to show you the safest places to sit and stand.
Physical distancing capacity limits on services means you may be asked to wait for the next service.
School children and those who require assistance, such as those with disability will be given priority access.

Follow hygiene guidance
If you are travelling, we are asking you to follow these safety and hygiene measures to help protect you and everyone else on the transport network:
Wearing a face mask is strongly recommended
Wash your hands regularly to protect yourself, fellow commuters and Transport for NSW staff
Cover any sneezes or coughs with your inner elbow or with a tissue that is then discarded
Use hand sanitiser
Use Opal or contactless payments to pay for your travel
Maintain physical distancing where possible.
For more information visit transportnsw.info.