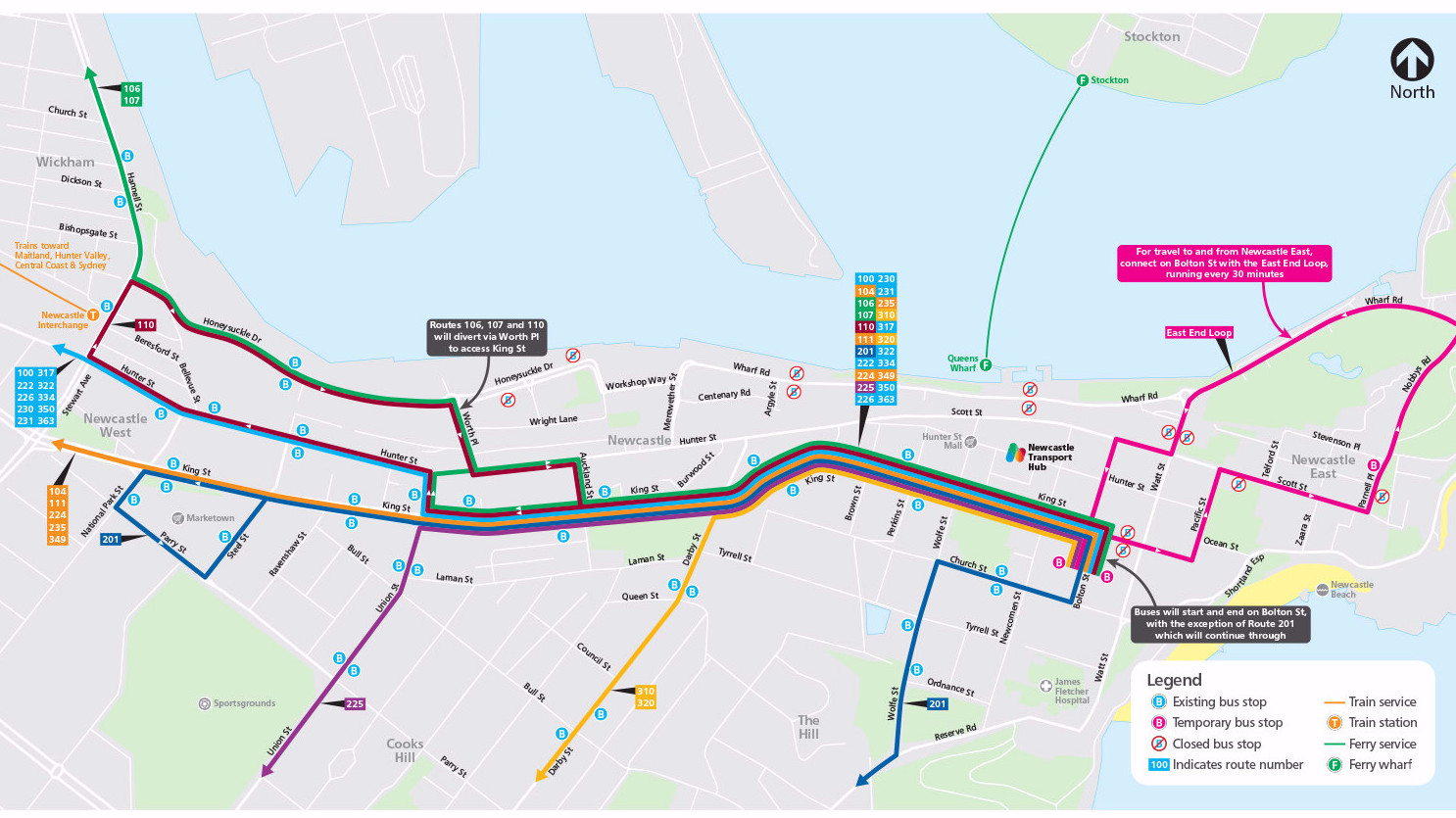 2.11.17
Buses will keep the city moving for Newcastle 500
**This article is from 2017. Please check newcastletransport.info or contact us for the latest information**
Buses will continue to run into Newcastle in the weeks leading up to the Newcastle 500 to ensure residents, workers, students and visitors can continue to go about their daily lives.
"Our job is to keep the city moving during this exciting and significant event for Newcastle," Chief Executive Officer of Keolis Downer Hunter, Campbell Mason said.
From Monday 13 November bus routes in Newcastle CBD will be rerouted to pick up and drop off passengers on Bolton Street.
A Newcastle East shuttle service will run on a loop every 30 minutes.
School services will continue to run as usual. Students who catch the ferry to Queens Wharf will need to walk to Scott Street to catch their bus on Friday 24 November.
Customers can plan their trip at newcastletransport.info or by calling 131500. They can also use a transport app, which will be updated to reflect the changes during November.
"Our customer service staff will be out and about to help customers navigate the changes," Mr Mason said.
"Public transport will play a vital part in enabling Newcastle to step up and host major events like Newcastle 500."
"We encourage everyone to plan their trip and allow extra time when travelling in and around the CBD during this time."
Maps detailing the bus changes are available here.
For further information about getting to the event click here.
To plan your trip before, during and after the event click here.