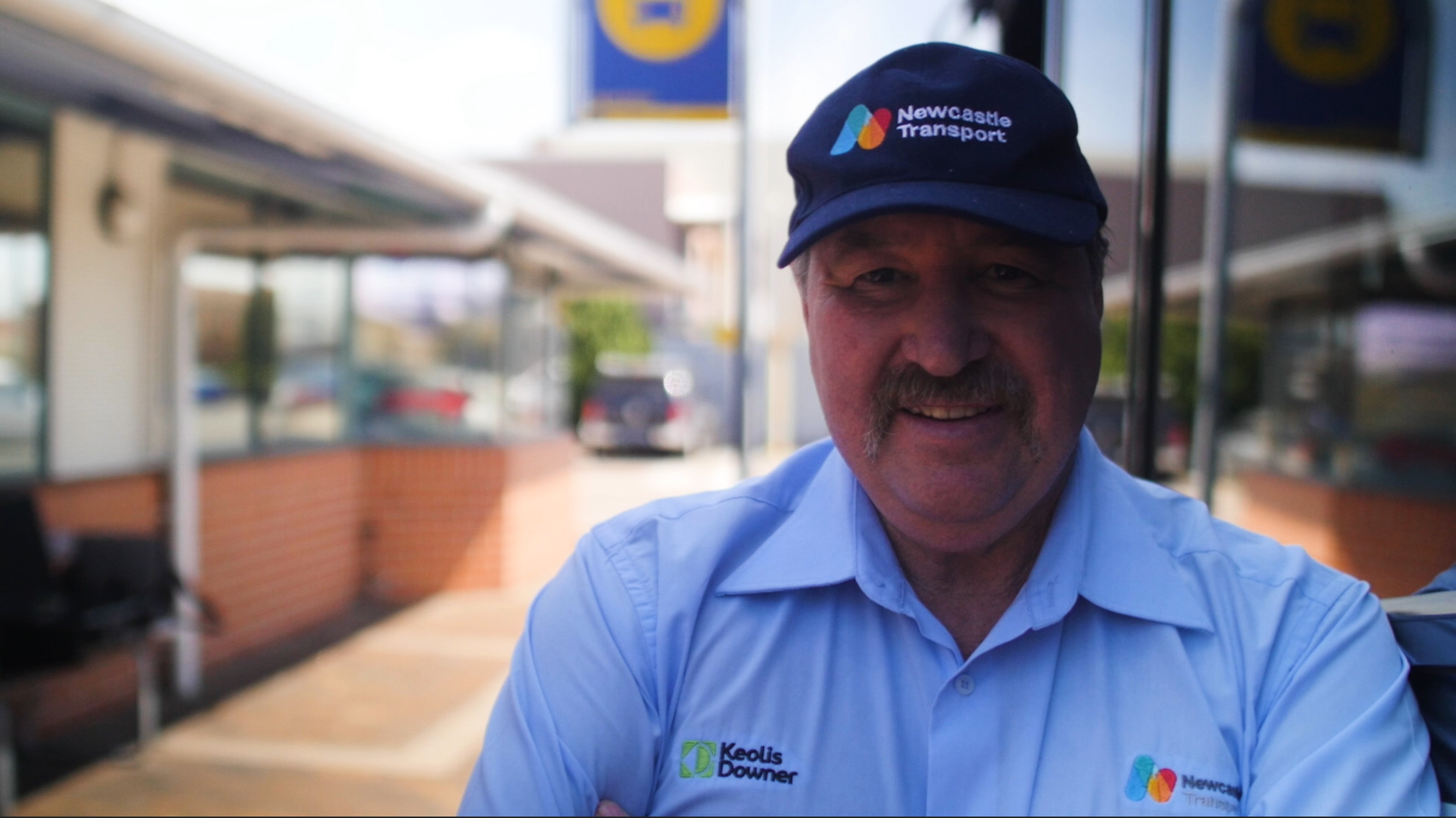 25.10.17
Bus drivers wanted to be part of the new era in public transport
**This article is from 2017. Please check newcastletransport.info or contact us for the latest information**
Keolis Downer is looking for bus drivers to be part of the new era of public transport in Newcastle.
Chief Executive Officer of Keolis Downer Hunter, Campbell Mason, said the company is looking for full time and casual bus drivers who exhibit a commitment to customer service and safety.
"Bus drivers have a fundamental responsibility for getting their passengers from point A to point B safely, but there is a lot more to the job than just driving a bus," Mr. Mason said.
"Our drivers are our front line customer service officers as they are the primary interface between our customers and our organisation.
"As a result, an absolute commitment to good customer service is a must, as is the ability to think positively and remain calm."
Newcastle Transport is responsible for over five million passenger trips per year on the current bus and ferry network.
Stephen Beveridge has been a bus driver for five years and has been part of the transition from Newcastle Buses to Newcastle Transport.
"Every day is different, and that's what I like about the job," Mr. Beveridge said. "As soon as the alarm goes off I am up – I never think I don't want to get up and go to work. 
"You're constantly meeting different people and driving different routes. That's the beauty of the role, there is always something new."
Newcastle Transport operates public services, school services during the school terms and charter buses.
A career in bus driving has the opportunity to be full time, part time or casual with flexible working conditions.
"Some of our bus drivers have been in the industry for decades. It is a rewarding career as it offers variety and flexibility, as well as the opportunity to interact with the public as a fundamental part of the role," Mr. Mason said.
"We want to grow the network and deliver more services. To achieve that we are aiming to create long and rewarding career opportunities and provide extra jobs in Newcastle."
Register your interest at http://newcastletransport.info/contact-us/careers