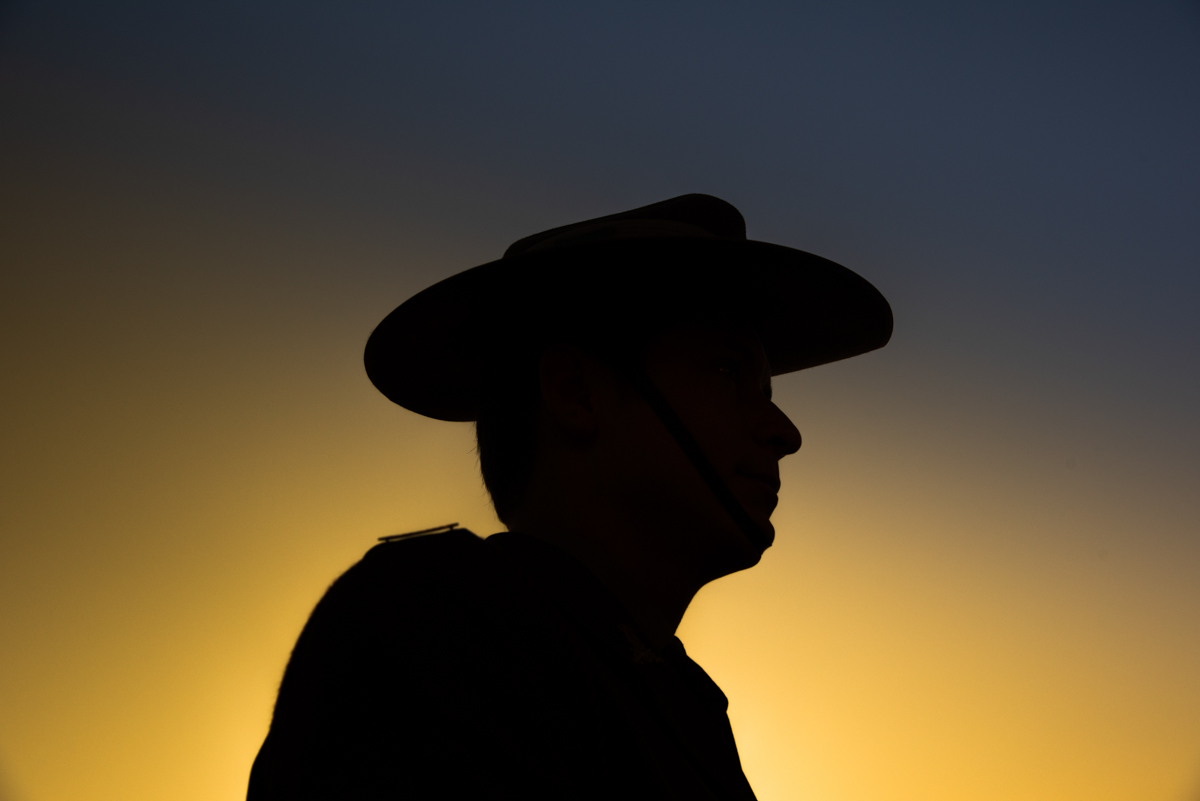 30.03.23
Additional services for ANZAC Day
Newcastle Transport will run additional bus, ferry and light rail services on ANZAC Day to help Novocastrians travel to and from the dawn service at Nobbys Beach and other commemorative events on the day.
From 3.30am, light rail services will run every 7.5 minutes and ferry services will operate every 20 minutes. There will be additional services on bus routes 11, 13, 14 and 23 from 3.20am.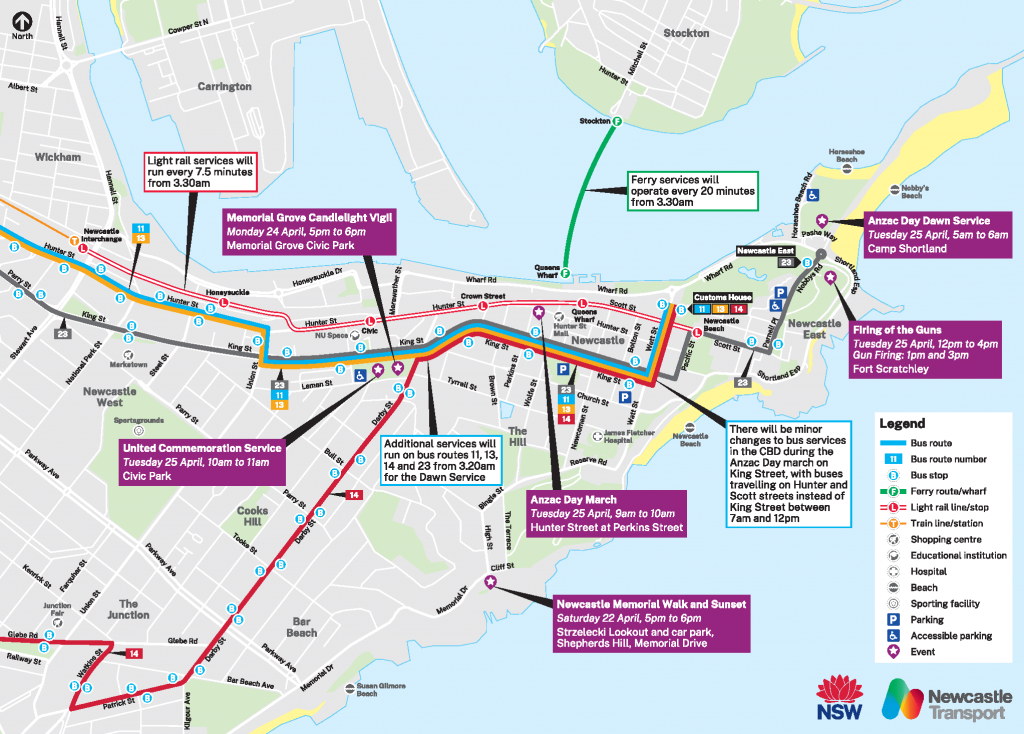 Download ANZAC Day public transport map
There will be minor changes to bus services in the CBD during the ANZAC Day march. Buses will travel down Hunter and Scott Streets instead of King Street from 7am to noon.
There will also be some minor changes in place in Adamstown and Swansea due to ANZAC Day services. For details head to the service change page.
People with direct Australian Defence Force (ADF) association are being offered free transport to participate in Newcastle Anzac Day services.
The free transport for Tuesday 25 April is available to members or ex-members of the Australian Defence Force and their carers, as well as the spouses, children and grandchildren of deceased service personnel and the spouses, children and grandchildren of living war veterans.
Timetables for the additional services are available below: