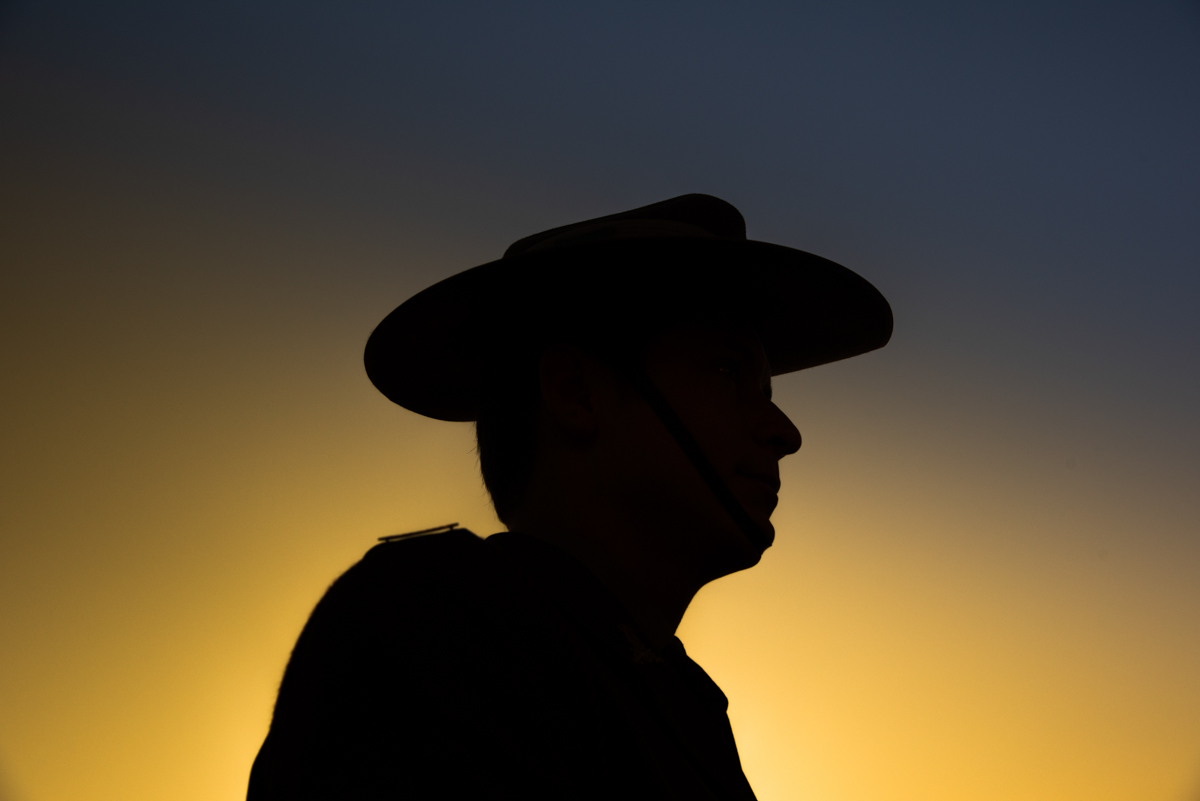 20.04.22
Additional services available ANZAC Day Monday 25 April 2022
Newcastle Transport will run additional bus, ferry and light rail services from 3:30am on Anzac Day to help Novocastrians travel to and from the dawn service at Nobbys Beach and other commemorative events on the day.
A free Park and Ride bus service will also run from McDonald Jones Stadium to Queens Wharf, with services operating on a continuous loop from 3:30am to 12pm.
Light rail services will run every 7.5 minutes and ferry services will operate every 20 minutes from 3:30am. There will be additional services on bus routes 11, 13, 14 and 23 from 3:20am.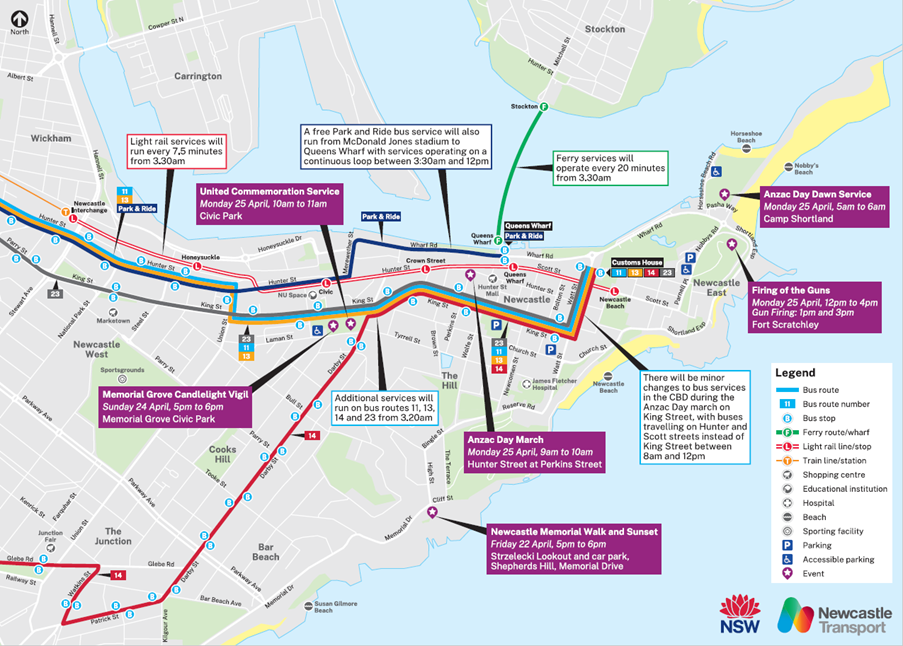 Download ANZAC Day public transport map
DIVERSIONS
There will be minor changes to bus services in the CBD during the Anzac Day march on King Street, with buses travelling on Hunter and Scott streets instead of King Street from 8am and 12pm.
Bus routes 11, 13 and 23 will travel along Hunter and Scott streets from Union Street instead of King Street.
Bus route 14 will travel along Darby Street, Tyrrell, Wolfe, Church and Bolton streets to Watt Street.
Map detailing the diversions between 8.30am and 12.30am is available here.
Customers are encouraged to plan ahead using Trip Planner or use your favourite travel app.
Customers are encouraged to take advantage of the fare free travel on bus, ferry and light rail services up until Tuesday 26 April – just remember to still tap on and off.
Timetables for the additional services are available below: