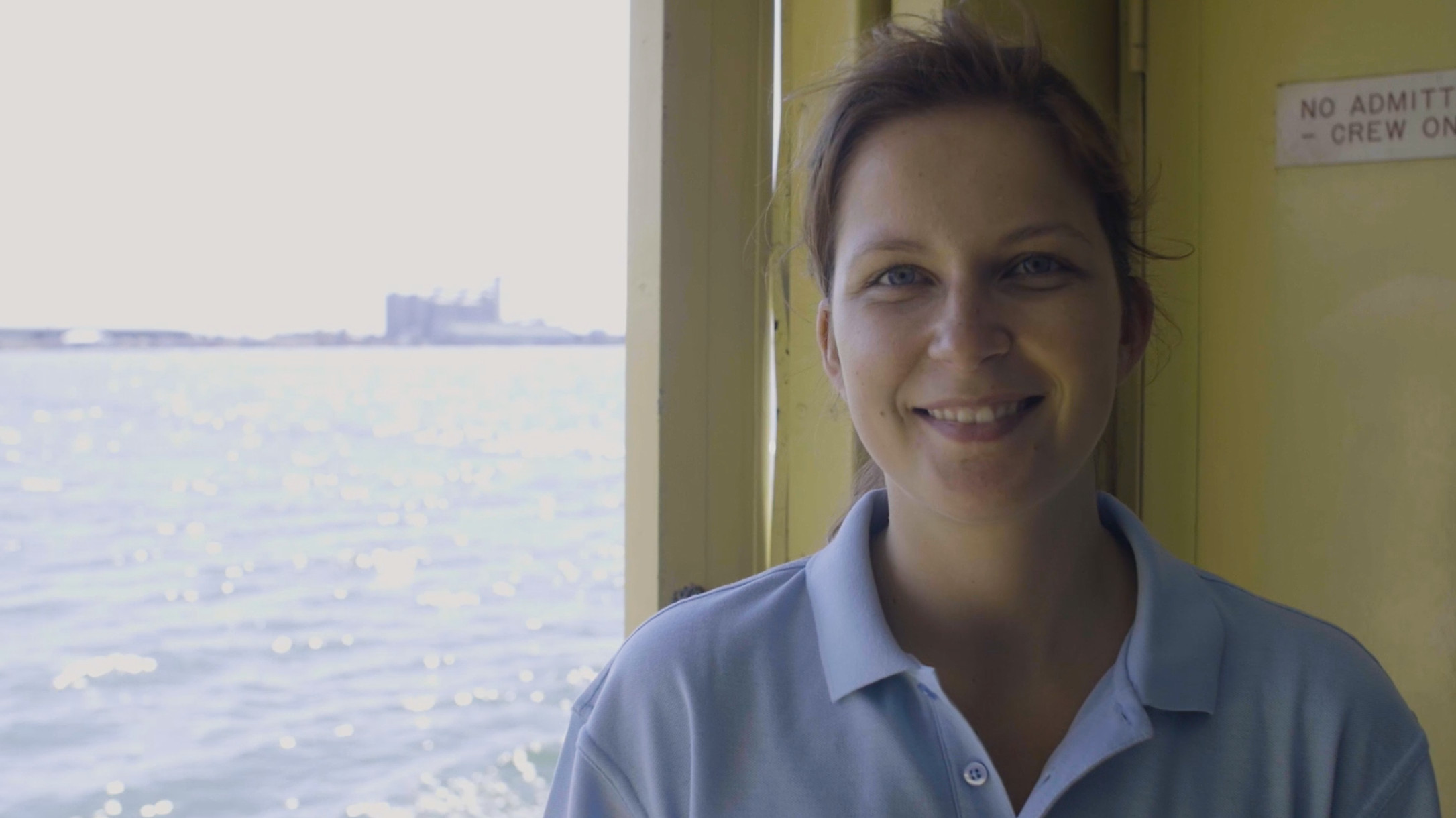 16.10.17
All board for Newcastle's first female harbour master
**This article is from 2017. Please check newcastletransport.info or contact us for the latest information**
Alida van Driel's dream of becoming Newcastle's first female harbour master is one step closer to becoming reality after winning the 2017 Hunter TAFE Baker Maritime Scholarship.
The 27-year-old general purpose hand is one of the first two females to work on ferries in Newcastle Harbour.
Alida's role is to assist the Ferry Master in daily operations such as navigation and berthing of the Hunter and Shortland ferries on their service between Stockton and Queens Wharf.
The scholarship will cover the cost for Alida to complete a TAFE NSW Certificate III in Maritime Operations.
"I will be able to take on more responsibilities and gain more confidence on the water," Ms van Driel, who has worked on the ferries since 2014, said.
"This opportunity will help me progress towards becoming a qualified Ferry Master."
Chief Executive Officer of Keolis Downer Hunter, Campbell Mason said it is great to see Alida's determination to advance in a predominantly male industry.
"We are lucky to have Alida's passion in the team and will continue to support Alida's career growth to achieve her goal," Mr Mason said.
"Keolis Downer is committed to promoting gender diversity across Australia and has successfully rolled out the Driven Women program in Yarra Trams which has seen a 45 per cent increase in female employees since 2013."
"We will continue to actively encourage greater levels of participation by women across our Newcastle Transport workforce."
"Alida's scholarship comes at an exciting time as we work to optimise the current ferry services."
"As part of the new network to be implemented in early 2018, we are aiming to double the current frequency of the ferry operation with services every 15 minutes during the day."